A "Dakarian", Zacchetti, at the Baja. A slightly different, less demanding, more choreographic experience. The differences with Dakar and the Bajas we have in mind. Me Better than a nice team of Italians
March 23, 2023
Colle Braida, March 23. Spring, second thoughts. We took part in the Qatar International Baja as guests of the local Qatar Motosport Federation QMMF, which took care of the logistics, registration, flight and hotel, on the corniche of Doha. The city is very neat and clean, the inauguration and award ceremonies were held in the municipality of Lusail along the main promenade in a sumptuous context of lights and buildings onto which huge giant screens projected images of the race. The paddock was set up in the sports center which houses the F1 and MotoGP circuits.
Our scrutineering, scheduled for Wednesday afternoon, has been moved to Thursday morning due to an unexpected happened to the truck carrying our bikes, which arrived at the paddock at two in the morning, a few hours before the start of the race, which saw us up all night preparing the vehicles.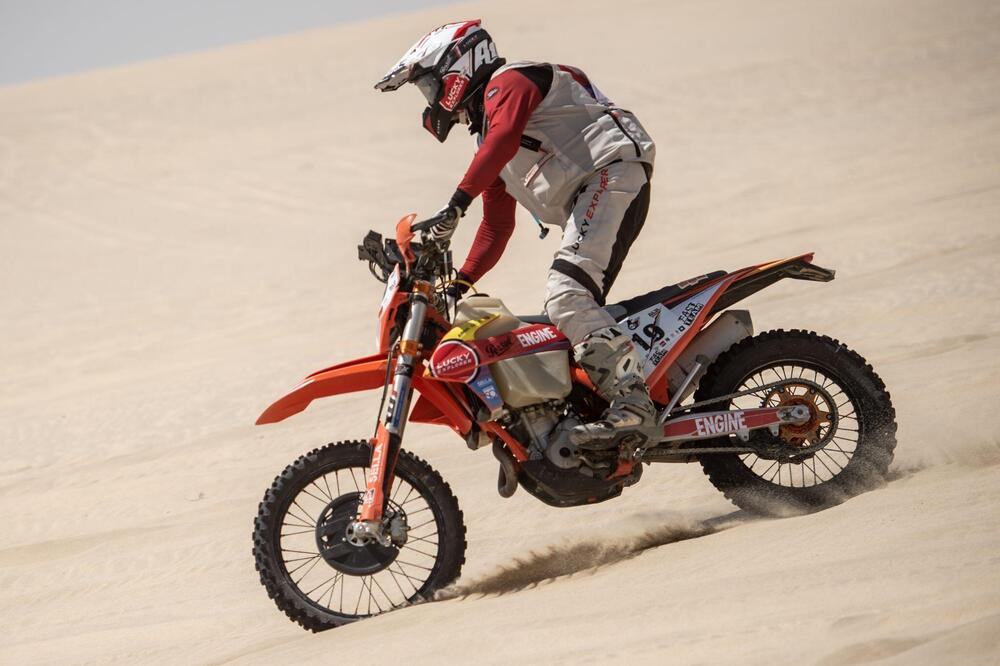 However, we all managed to leave in time for the prologue, and therefore to participate in the race that took place over two intense days, with rather complex navigation. I would say that we Italians have all done well. I found out that I was the better than oursbut of course I wouldn't have been if Pauline Lucci hadn't had to retreat. Me in the ten (plenty, let's throw it) Victor Missonifellow adventurer in the Dakar, largely in the 20s, following suit Francis Catanese, Albert Bertoldi, Elio Aglioni. I am always sorry for the retired, a long list to mean that it was not a "garetta", in which the unfortunate appear Macchitelli, Favre, Iacovelliil Lucci above and Tanganelli.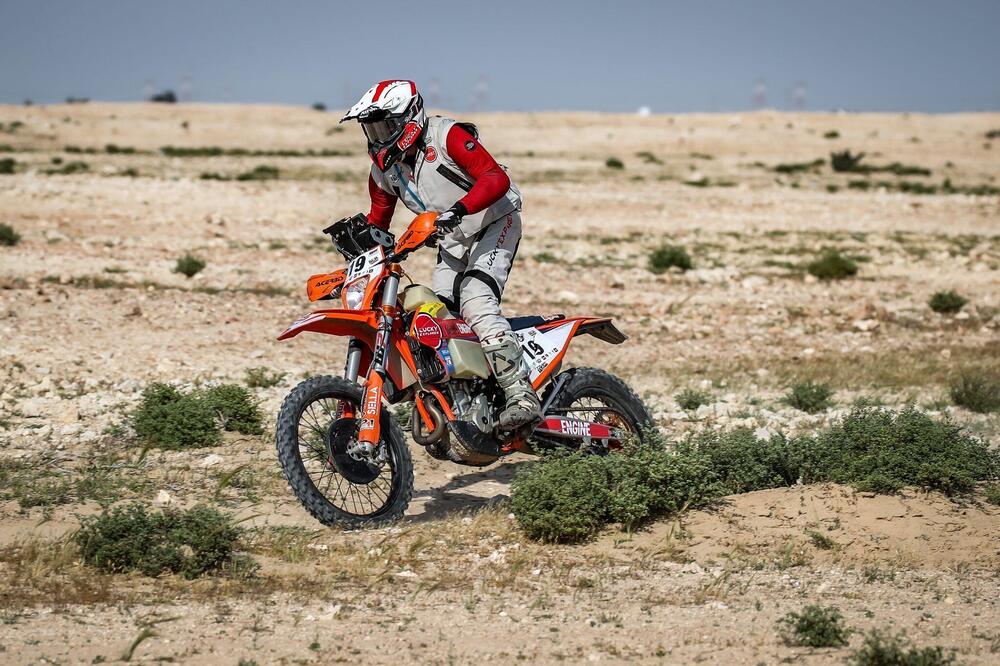 Baja: I haven't found any huge differences with a traditional rally. The roadbook is colored according to international standards, navigation to the zip code, and delivered before the special start like in the Dakar. Therefore the idea of ​​Baja fails that we have when we think of Baja Spain or American races, where you follow directions and can participate without navigation tools!
Very fast race on stony tracks for most of the route, not very beautiful, until you reach an area of very beautiful white dunes on the emerald sea, between magnificent lagoons alternating with sandy slopes and dunes created by vegetation with abundant camel grass. Here, personally, I would have drawn the race more in the sandy territory of the South, really very beautiful!
Now, come back, a new all-Italian adventurethe MotoRally with… but maybe we'll tell you about this another time.
© Zac Media Images