Suara.com – PUBG Mobile announced its latest collaboration with Machine56, a streetwear brand from Indonesia.
This collaboration is the first time PUBG Mobile has partnered with local fashion players.
PUBG Mobile launched a Machine56-themed in-game skin so players can still look stylish in Battlegrounds.
Meanwhile, Machine56 launched exclusive PUBG Mobile themed apparel which is produced in a limited manner, namely there are only 300 units worldwide.
Also Read: ALREADY SHOWED! PMPL Indonesia PUBG Mobile Live Streaming Link Spring 2023, Day 5 Week 1
Country Manager Level Infinite Indonesia, Elvarica Noviyanti, stated that this collaboration is a form of PUBG Mobile's commitment in providing new experiences for its players and which can be enjoyed by fans of games and fashion abroad.
"The PUBG Mobile community knows Machine56 as one of the most favorite streetwear brands that emphasizes futuristic and elegant aesthetics," he said in his official statement, Sunday (19/3/2023).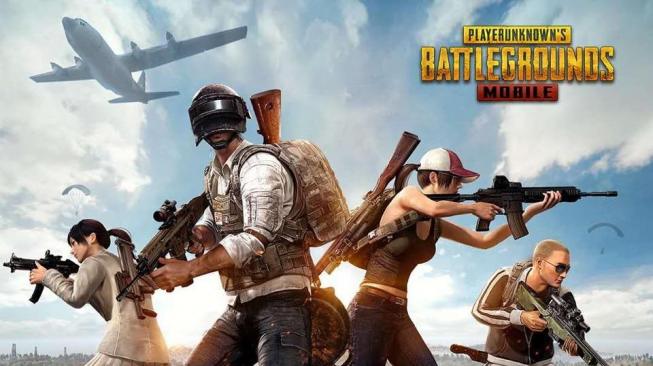 To install PUBG Mobile. pubg mobile
President Director of Machine56, Rajaya Yogaswara or who is familiarly called Yoga, explained that Machine56's in-game skin design collaboration with PUBG Mobile was created with the theme Style Over Substance.
"This is the message we want to convey to all fans of Machine56 and PUBG Mobile to dare to take risks in carrying out creative experiments," said Yoga.
Style Over Substance itself is an expression that is often used to describe situations, where visual aesthetics are valued higher than the underlying meaning.
Also Read: PMPL ID Spring 2023 PUBG Mobile Official Group Distribution: BTR Red Villains Are in the Hell Group
In the context of Cyberpunk, 'Style Over Substance' focuses on the visual and stylistic elements of the genre.
"And through this collaboration, Machine56 and PUBG Mobile want to convey the message More Styles, More Skills, to our fans," said Yoga.
The in-game skin from this collaboration, namely a costume suit called M56 FL V1A-PBU Set can be found at PUBG MOBILE starting Friday (17/3/2023) in Indonesia and the United States.
Apart from producing in-game skins, this collaboration also presents physical apparel in the form of Machine56 jackets, T-Shirts and helmets.