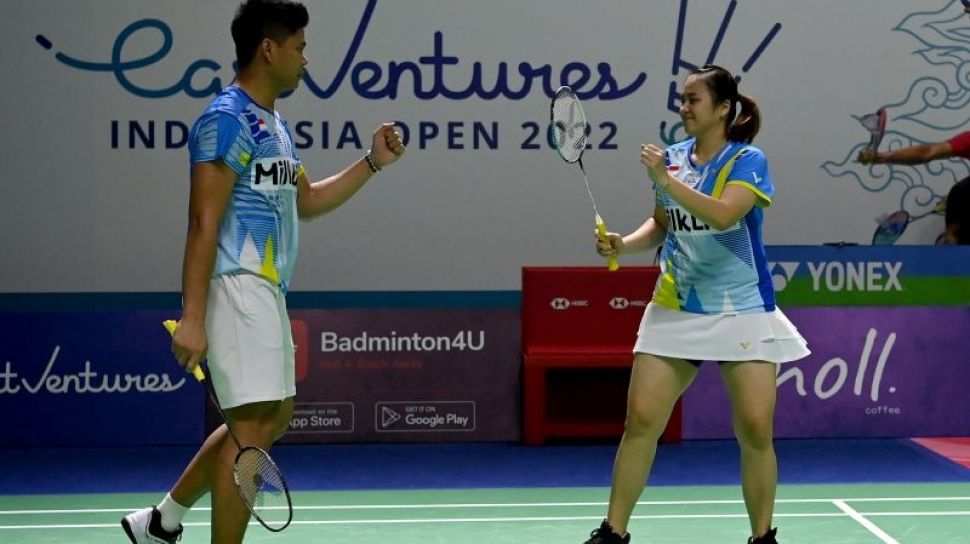 Suara.com – The mixed doubles Badminton Association (PB) Djarum Praveen Jordan/Melati Daeva Oktavianti are ready to start their 2023 European tour by participating in the BWF World Tour Super 300 German Open at Westenergie Sporthalle, Mulheim, Germany, 7-12 March.
Based on the official BWF website, Monday (6/3/2023), in the first round Praveen/Melati will face players from the qualifying round, namely the winner between Alexander Dunn/Ciara Torrance (Scotland) against Philip Birker/Katharina Hochmeir (Austria).
The 2023 German Open will be the start of Praveen/Melati's journey after being sidelined for about seven months due to Praveen's injury.
"Praveen/Melati didn't have any matches at all. The hope is that they can restore their former ranking. So that later they can play at their level," said PB Djarum's mixed doubles coach Vita Marissa as reported by PB Djarum's official website, Monday.
Also Read: Dejan/Gloria's Deficiency of Dejan/Gloria's Polishing Coach to Be Able to Compete at the World's Top Board
The 2020 All England Champion was temporarily suspended from competition due to a waist injury that Praveen experienced while appearing at the 2022 Badminton Asia Championships in April 2022.
Praveen underwent recovery and treatment, but the injury recurred when he appeared at the 2022 Indonesia Open in June 2022.
Apart from Praveen/Melati, PB Djarum's other mixed doubles namely Dejan Ferdinansyah/Gloria Emanuelle Widjaja will also participate in the tournament.
Dejan/Gloria will start the match against Malaysian representatives, Tan Kian Meng/Lai Pei Jing. This meeting will be their second meeting after previously at the Yonex Sunrise India Open 2023 on January 17-22, Dejan/Gloria won 21-11, 15-21, 21-19.
"In Germany, we want to go step by step first. What is certain is that we hope to be able to provide the best, "said Gloria.
Also Read: Richard Mainaky's Exclusive Interview Regarding the Polemic on Trainer Contracts at the PBSI Pelatnas