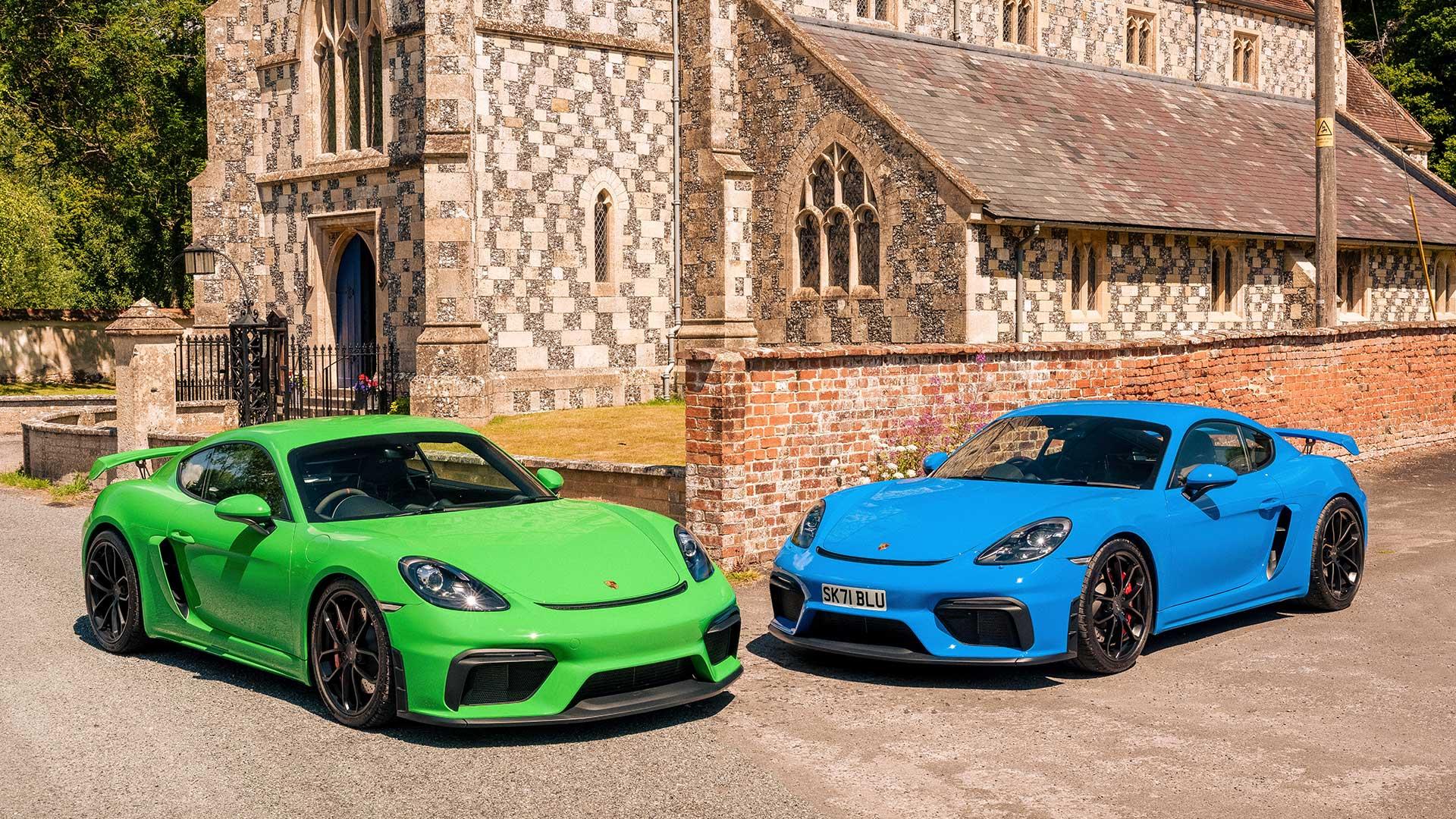 Porsche could not count on much sympathy when the brand brought the 718 name back to the Cayman. Not because of honoring the old racer, but because the Cayman got a four-cylinder. Porsche later rectified this with a six-cylinder boxer, but it could have been two more. A Porsche employee announces that the brand was working on an eight-cylinder boxer engine.
This is evident from an interview by The Intercooler with Marcos Marques. He is the manager of the eFuels project within Porsche. When asked about the choice of the four-cylinder, Marques starts with politically correct answers, but later opens up about the development of the Cayman. "Originally it (the Porsche Cayman) was a bigger project," says Marques.
He also says that the four-cylinder was actually intended for another car. What would have been in the "big project" for the Cayman? That's right, a 5.0-liter eight-cylinder boxer engine with two turbos. Just imagine that. And it wasn't just the idea of ​​the eight-cylinder. Porsche built the engine and used it in conjunction with the Cayman's platform. The test car would even have driven thousands of test kilometers in Weissach.
Specifications of the Porsche eight-cylinder boxer engine
Marques even gives the specified specifications. Porsche would get 760 hp and 1,000 Nm of torque from the eight-cylinder boxer engine. In addition, he would have a manual gearbox and the red line must be at 9,000 rpm. The six-cylinder boxers from the current Cayman GT4 RS and 911 GT3 RS would be jealous of those power figures. Incidentally, it is not yet as strong as the 918 Spyder. The hybrid V8 engine of that car produces 887 hp and 1,279 Nm.
Why did Porsche discontinue the eight-cylinder boxer engine?
Marques has seen the special Cayman with his own eyes and heard with his ears. According to him, it was a "crazy car that sounded great." Then why the hell don't you build it? According to Marques, the timing was not right.
"Basically we are an engineering company and we are always looking for new answers, different solutions and sometimes those answers are not needed at the time, but that is all part of the process," says the project manager. Perhaps the approaching end of combustion engines is a good reason to still offer a limited edition?