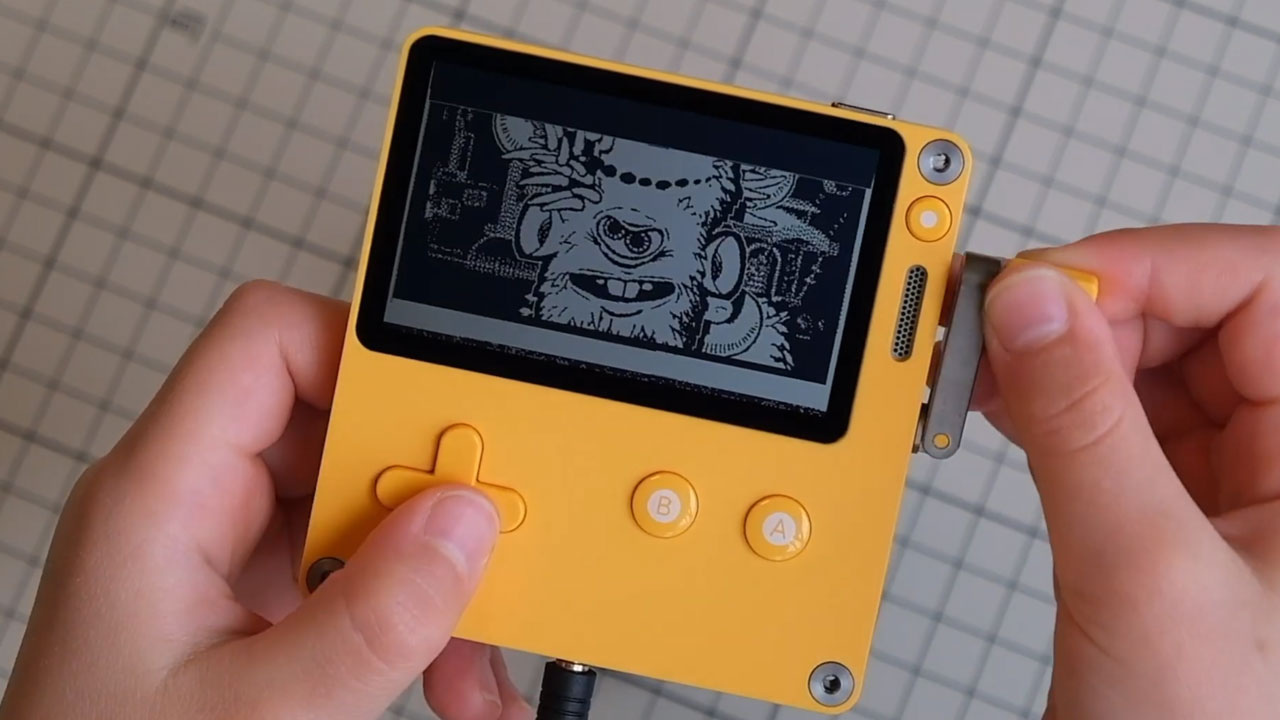 Today March 7, for the Playdate Update showcase, Panic he revealed Catalogthe hand-cranked console's on-device store: it launched today with a mix of 16 games and app. 11 of the titles launching today with Catalog are new, and two will be free to all Playdate owners as an extra bonus for Playdate Season One.
Panic also communicated the important news that starting from 7 April Playdate's price will go from $179 to $199 due to increased production costs. The console can still be pre-ordered for $179 until the price hike goes into effect on April 7.
Said the co-founder of Panic, Cabel Sasser:
"The $20 difference is due in large part to the fact that our factory recently gave us the inevitable news that in 2023 the price to build a single Playdate will go up"
To learn more about the console's price increase, you can consult the official site with news and updates.
Playdate owners will be able to browse and purchase various titles with a credit card through Panic's Crank-To-Buy technology. Applications purchased through the Catalog can receive automatic updates, unlike sideloaded applications, and are tied to the user's Playdate account, which means they can always be downloaded again.
The titles in the Catalog will be hand-picked by the small Panic team, to ensure that developers and their titles are treated appropriately on the storefront. Developers will be able to submit their titles for Catalog consideration through a developer form. Of course, Catalog won't be the only way to distribute and purchase new Playdate software, as Playdate applications can still be sideloaded and purchased from various storefronts like Itch.Io, Gumroad, and others.
The launch of Catalog also brings two free bonus games, Recommendation Dog!!! e Reel Steel, at Playdate Season One. These two games were made by two teams of up-and-coming developers from marginalized communities, led by seasoned veterans and with guidance from the narrative development company Sweet Baby (Lost Your Marbles).
This is the lineup, with prices in dollars:
(New release) Reel Steal – Free! As part of Season One
By Sweet Baby Inc.
(New release) Recommendation Dog!! – Free! As part of Season One
By Sweet Baby Inc.
(New release) Carve Jr. – $8
By Chuhai Labs
(New release) Direct Drive – $15
By DAC Vector
(New release) Playmaker – $15
By Dustin Mierau
(New release) Skew – A The Last Worker Spinoff – $6
By Oiffy
(New Release) Swap Machina – $5
By NaOH & Zion D. Hill
(New Release) Grand Tour Legends – $6
By Iorama
(New Release) The Botanist – $9
By Cadin Batrack
(New Release) Hidey Spot – $6
By Panic
(New Release) Word Trip – $6
By Shaun Inman, Matthew Grimm, and Charlie Davis
(New content) A Joke That's Worth .99¢ – $1
By kamibox
(New content) Bloom – $10
By RNG Party
Iceland – $2
By Ron Lent
Tapeworm Disco Puzzle – $9
By Lowtek Games
Down the Oubliette – $5
By Rebecca König
Below you can see the Playdate Update showcase.