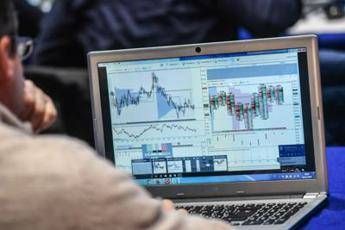 Positive session for the European stock exchanges, rising after the data from the United States on personal spending and inflation measured by the PCE index: the launch of Wall Street has not changed the climate and the Paris, Berlin and London stock exchanges close in profit. Preliminary March inflation data for Italy and Europe were better than analysts' consensus. However, after an initial very positive reading of the data by investors, the rise in 'core' inflation, which corresponds to the guiding star in the decisions on interest rates of the ECB, has somewhat cooled the enthusiasm.
At the TTF in Amsterdam, the price of gas rose slightly to 47 euros per megawatt hour. The price of oil then increased, with Brent and Wti rising by 0.2% and 0.8% respectively. In Milan, the Ftse Mib is gaining: it marks an increase of 0.34% and closes at 27,113.95. The spread between BTPs and German Bunds is decreasing, moving around 177 basis points. The yield on the ten-year bond is also down, around 4.12%.
Campari (+1.40%), Erg (+2.19%), Ferrari (+1.18%), Nexi (+2.75%) and Stellantis (+0.93%) are on the main list in Piazza Affari ).
On the other hand, Unicredit (-0.29%) is in the queue, on the day in which the institution's shareholders' meeting meets for the approval of the 2022 financial statements. Even worse performances for Banco Bpm (-1.37%) and Bper Banca (-0.74%). (in collaboration with Money.it)