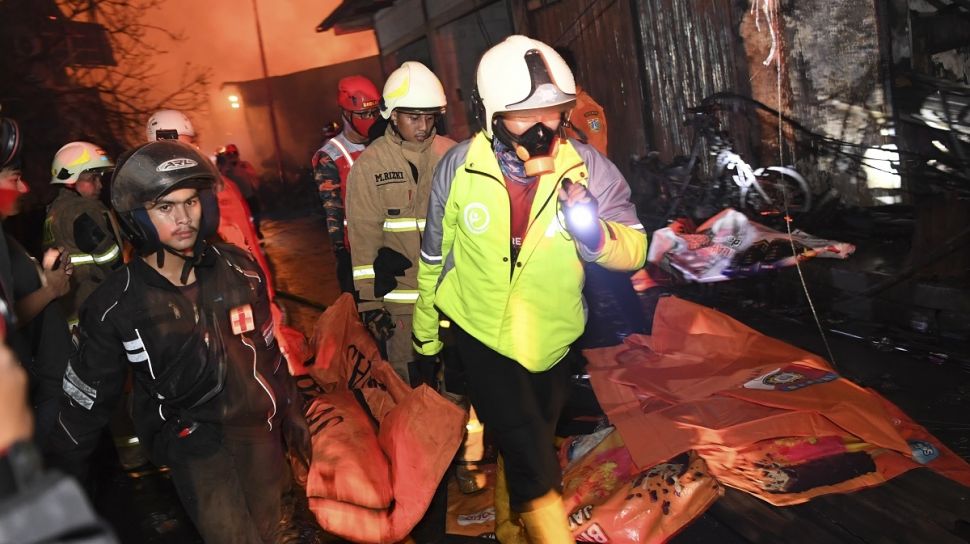 Suara.com – A severe fire engulfed the Pertamina Fuel Depot in the Plumpang area, North Jakarta, Friday (3/3/2023) evening. The fire occurred around 20.11 WIB.
This depot is one of the main suppliers of fuel distribution in Jakarta and its surroundings. So, with this incident, will fuel stocks in the Jakarta area be empty?
Area Manager Communication, Relations & CSR Pertamina Patra Niaga West Java Region Eko Kristiawan ensured that the fuel stock was still safe because it would be supplied from other Pertamina depots.
"Regarding fuel supply for the Jakarta area, Pertamina guarantees availability with support from TBBM Tanjung Gerem, TBBM Cikampek, TBBM Ujung Berung and TBBM Balongan," said Eko via text message.
Also Read: Patients who are victims of the Pertamina Pelumpang Depot fire were rushed to the Koja Hospital
It is known that as many as 17 people reportedly died in a pipe explosion incident belonging to PT Pertamina Persero in Plumpang, North Jakarta, Friday night. Not only that, the incident also caused dozens of injuries.
The North Jakarta Metro Police Chief, Kombes Gidion Arif Setyawan, revealed the number of dead and injured due to the Pertamina pipeline explosion.
The Pertamina Plumpang depot on Jalan Tanah Merah Bawah Rt 012 Rw 09 Sub-District of Rawa Badak Selatan, Koja District, North Jakarta caught fire, on Friday, at 20.11 WIB. Several times the sound of explosions was heard.
Corporate Secretary of Pertamina Patra Niaga, Irto Ginting confirmed the truth of the incident. Currently, they are trying to extinguish it.
"I can't say much yet, now the officers are focusing on putting out the fire," Irto told Suara.com.
Also Read: Circulating Photos of Alleged Victims of the Pertamina Pelumpang Depot Explosion
Now the firefighters are still trying to tame the red rooster.
"The fire situation is still red or in the process of extinguishing and localizing," he explained.