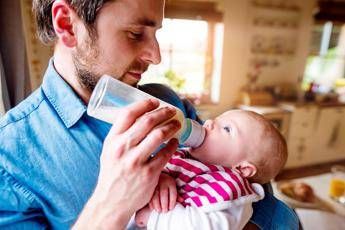 The new fathers "are more attentive and responsible towards their children and family management". A new figure who "has evolved, compared to the rigid roles of the past, and who is more suited to the needs of today's families". This is the sketch drawn up for Adnkronos Salute by David Lazzari, president of the National Council of Orders of Psychologists (Cnop), a few days before Father's Day.
"The evidence – he explains – shows us that the figure of the father has definitely changed over time. Today they are closer to their children and share the management of the family more than ever before, even if the greater weight still remains unbalanced on the mothers. But it is undeniable that, compared to a few decades ago, they are more attentive to their relationship with their children: this is the pulse of the situation we have".
"The old so rigid division of the man projected to the outside and the woman queen of the family – Lazzari points out – has certainly largely disappeared. And it is a positive psychological and cultural evolution, also linked to the socio-economic transformation, with the greater presence of women in the world of work. The hope is that we will go more and more in this direction".