Glaucoma is the leading cause of irreversible blindness worldwide. It is a silent disease frequently caused by uncontrolled intraocular pressure, which goes unnoticed by people, since the symptoms usually appear in very advanced stages of the disease.
It is estimated that by 2024 there will be 111.8 million people in the world. and at least half of those with glaucoma will not be aware that they suffer from this pathology, which is why the population must be made aware, since prevention and ophthalmological check-ups are the key to avoiding or detecting this disease in time.
Changes in intraocular pressure progressively damage the optic nerve, which is responsible for sending visual information to the brain; At the beginning of the disease, vision apparently does not present changes or decrease, because the first thing that is lost is the peripheral visual field and this subtle change is not perceived by the patient. It is in this process that the optic nerve is irreversibly damaged.
The symptoms:
The most common are: photophobia, that is, sensitivity to light, decreased quality of vision, or loss of some sectors of vision, when intense eye pain appears accompanied by red eye, migraine, and blurred vision. These symptoms may mean that we are facing advanced Glaucoma.
However, state-of-the-art technology has developed processes that allow us to stop the progression of this disease and control intraocular pressure through different methods.
For this reason, Oftalmosalud specialists recommend an annual Ophthalmological review, since there will be a big difference between a Glaucoma detected early compared to another that is found in an advanced stage.
It should be noted that this disease can affect people of any age; however, it presents with greater intensity from the age of 35; Being more likely to suffer from it are people who have relatives who suffer from this pathology, myopia, diabetes, prolonged use of corticosteroids or ocular hypertensives, so this group of people should see a specialist more frequently.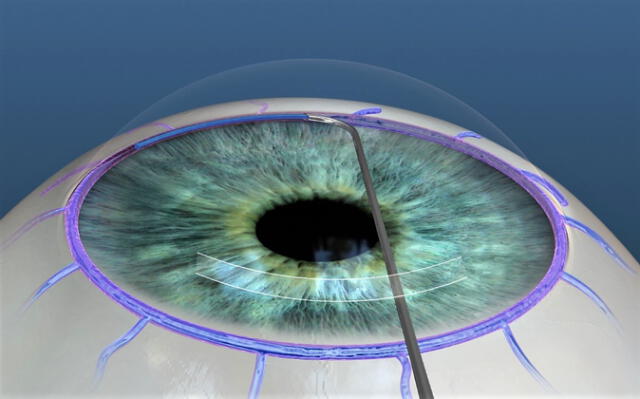 Juan Carlos Izquierdo, deputy director of Oftalmosalud and head of the High Complexity Glaucoma Unit, highlights that technological advances allow for different tools to treat Glaucoma, such as: trabeculectomy and valve placement or laser treatments applied in the office.
Selective Laser Trabeculoplasty (SLT) consists of non-invasive cleaning of the eye's drainage system, helping to lower the pressure physiologically in open-angle patients. Said intervention is ambulatory and allows the patient to return to their activities the next day, it lasts a few minutes and is performed in the office; It is aimed at those with an initial diagnosis of open-angle glaucoma and offers the advantage of enjoying several years of intraocular pressure stability without the use of hypotensive drops.
"Among the surgical treatments for glaucoma, we opted for the minimally invasive (MIGS) treatments, which are the most innovative treatments with rapid recovery for the patient, leaving filtering surgeries such as trabeculectomy or valves for very advanced or severe cases," said Dr. Juan Carlos Izquierdo.
One of these options is the Internal Approach Canaloplasty, cataloged as the latest and most advanced procedure worldwide to treat open angle Glaucoma. It is a safe and effective procedure. This new treatment helped many patients to rapidly reduce their intraocular pressure and their dependence on medications. A micro-catheter is used to expand the eye's natural drainage system and can be performed in combination with cataract surgery to improve vision and stop glaucoma at the same time.
Glaucoma, unfortunately, is a disease that has no cure, but with annual eye exams and new therapeutic options, patients can preserve their vision and quality of life.