A character that you will know, especially if you saw the OVAs.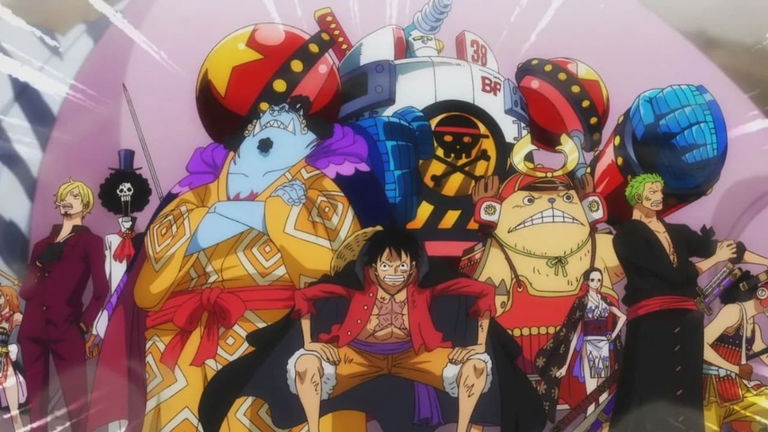 Image of all the Mugiwaras in One Piece, since some of these characters faced this villain years ago.
join the conversation
One Piece is one of the most important franchises in entertainment, and it is not only considered one of the best animes in history, but it can also be called one of the longest-lived, not only because of the number of chapters that has (that too), but also because it is still popular today, two decades after its inception. Having to explain where your success comes from would be very difficult, but one of the main reasons is the interconnected history that Eichiro Oda has carved out over the yearswhich has brought us many surprises.
Now we have learned of a fact, which was unknown until now, and that would make the interconnected history even more noticeable, and that is that, although it is quite common for this franchise to bring back its villains, as they have done with Crocodile or Rob Lucciamong others, the strange thing is that this happens in a film of this franchise.
Specifically, this character appeared again in the movie One Piece Film: Red, the most recent feature film in this franchise, and which turned out to be the most successful movie of 2022. Next, we will tell you everything about this villain who has returnedand how is its appearance.
The return of an unknown villain
Concretely, we refer to the villain known as Ganzack, which is quite likely that you do not know if you did not see the OVAs of this series, which is why it has taken so long for his cameo to be discovered in this film. In case that is your case, you just have to know that he turns out to be the main villain of the first OVA that One Piece had, and which never appeared in the manga. For this reason, he is not considered canon, as well as the fact that he was not seen again after his first appearance.
Ganzack, the antagonist of the original One Piece OVA, makes a brief cameo in Film RED. This is because the film was directed by the same director as the OVA pic.twitter.com/9z9aQ6BsPL

— Artur – Library of Ohara (@newworldartur) March 8, 2023
Without a doubt, this it's quite an interesting cameo, which could only be discovered by true fans of the franchise, who have seen each and every one of the content that has been released from it. Also, this opens the possibility that there are more cameos of this type in the same film, which we have not noticed for the same reason.
join the conversation