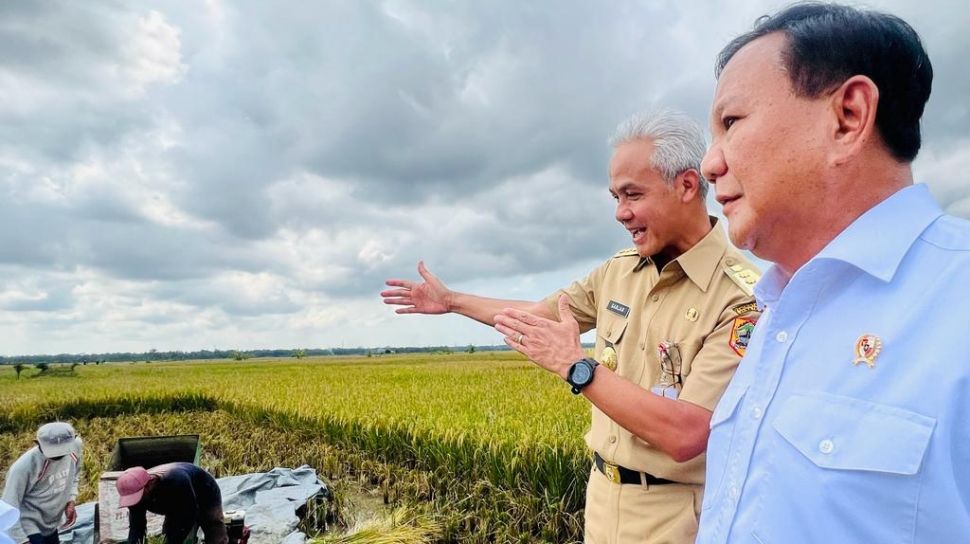 Suara.com – Political observer Adi Prayitno said that the pairing of Ganjar Pranowo and Prabowo Subianto could emulate the pair Joko Widodo and Ma'ruf Amin in the 2019 election.
"Seniority is no longer an obstacle to becoming a presidential or vice presidential candidate," said Adi Prayitno in Jakarta, Sunday (12/3/2023).
The Executive Director of Indonesia's Political Parameters gave an example of President Jokowi, who has won vice presidential candidacy twice in the 2014 and 2019 elections, who is more senior and experienced than him.
According to him, Prabowo is more senior, it cannot be denied. However, in the 2014 and 2019 presidential elections, Jokowi also had more senior cawapres, namely Pak Jusuf Kalla and Ma'ruf Amin.
Also Read: Ganjar Pranowo Opens Free Homecoming Registration, Here's How to Register
"However, electability and support for Jokowi were superior at that time. Jokowi was supported by the PDI Perjuangan, which had the most votes and personally, Jokowi's electability was higher than JK and Kiai Ma'ruf," he explained.
He stated that currently Ganjar's condition was similar to Jokowi's during the last presidential election. Ganjar won a higher electability than Prabowo in several current surveys. Prabowo's position is said to be the second position for the electability level of a presidential candidate ahead of 2024.
Therefore, he said, the supporting party will certainly look at the highest personal election to become a presidential candidate.
"If the PDI Perjuangan later announces its presidential candidate Ganjar Pranowo, it is clear that the PDI Perjuangan is also higher in electability than Gerindra so it is impossible for Ganjar to be made a vice presidential candidate," he said.
Since the beginning, Gerindra has set a fixed price for Prabowo Subianto's candidacy. However, continued Adi, if Gerindra's consideration is due to seniority, it may not necessarily be a strong consideration.
Also Read: The moments of Jokowi, Ganjar and Prabowo are linked to the presidential election, PDIP: Don't be interpreted too much
Previously, Deputy Chairman of the Gerindra Party Board of Trustees, Hashim Djojohadikusumo, in a statement to the media, invited Ganjar Pranowo to do a duet with Prabowo Subianto in the 2024 election, but as a candidate for vice president.