Users report that Nintendo is helping them to recover the games deleted by the latest bug in Pokémon Scarlet and Purple.
The latest pokemon scarlet and purple update It contained a deadly bug that has caused many players to see their games get completely deleted. Although its managers did not take long to release a patch to fix it, several users suffered its consequences. Luckily it seems Nintendo is taking steps to get them to get their progress back.
Twitter user linbo3 has published a thread in which he has revealed how he was able to recover your deleted game from Pokémon Scarlet because of this bug. As he explains, he contacted Nintendo and they provided him with the necessary help to recover a backup of the game before being eliminated.
3/28 I received a call from Nintendo's customer service department, and Scarlett's save data was successfully restored. It took about 4 weeks from the occurrence of the phenomenon, but the data came back. I hope that the same symptom will be restored, and if a new person who has the same phenomenon appears, it will be dealt with quickly. #Pokemon SV pic.twitter.com/rj6fOG098T

— Kinoshita (@ linbo3) March 28, 2023
As he explains, the process took 4 weeks between calls to customer service, waiting and progress. Finally, she has managed to recover her data and return to Paldea where she left off. However, it seems that this help is only available in Japansince it is the only place where an official solution has been seen.
In Europe, and in Spain, it is unknown if the same procedure can be followed. Have you experienced this error?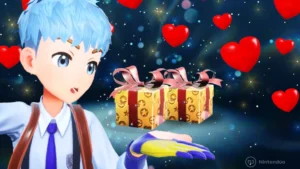 New Mystery Gift Code with a teasing and electric double surprise for your team in Pokémon Scarlet and Purple. Get him!