We have interesting news related to Nintendo. Apparently, the company has shared more details related to a prominent video game event: the PAX East 2023.
This event takes place between March 23 and 26 of this year and we already knew that The Pokémon Company will attend as well as other companies such as Yacht Club Games, THQ Nordic, Devolver Digital or Inti Creates. These companies are expected to "unveil some of their most anticipated upcoming releases." Additionally, companies Chucklefish, Ysbryd Games, XSEED Games, and Plaion will be in a showroom with demos, physical products, and more. Finally, Finji, Raw Fury, Brace Yourselves Games and PM Studios are the indie developers present at the event.
Nintendo also confirmed and later shared that it will not carry Zelda: Tears of the Kingdom. Subsequently, the Big N shared their plans for the event and now we have information about the prizes that fans will be able to receive in person and from home.
They are the following:
In the main entrance lobby, My Nintendo users can receive a The Legend of Zelda: Tears of the Kingdom lapel pin and 50 My Nintendo Platinum Points.By playing Mario Party Superstars, Mario Golf: Super Rush, Super Mario Bros. and Yoshi's Crafted World with other attendees, you will be able to receive a pin at each station. Upon exiting, those registered with My Nintendo can also receive a tote bag and 50 My Nintendo Platinum Points. Top players in the Splatoon 3 Splatsville Showdown tournament will receive prizes including Splatoon 3-themed controllers and trophies. Those who attend the live event can sign up for My Nintendo to receive a set of Splatoon pins.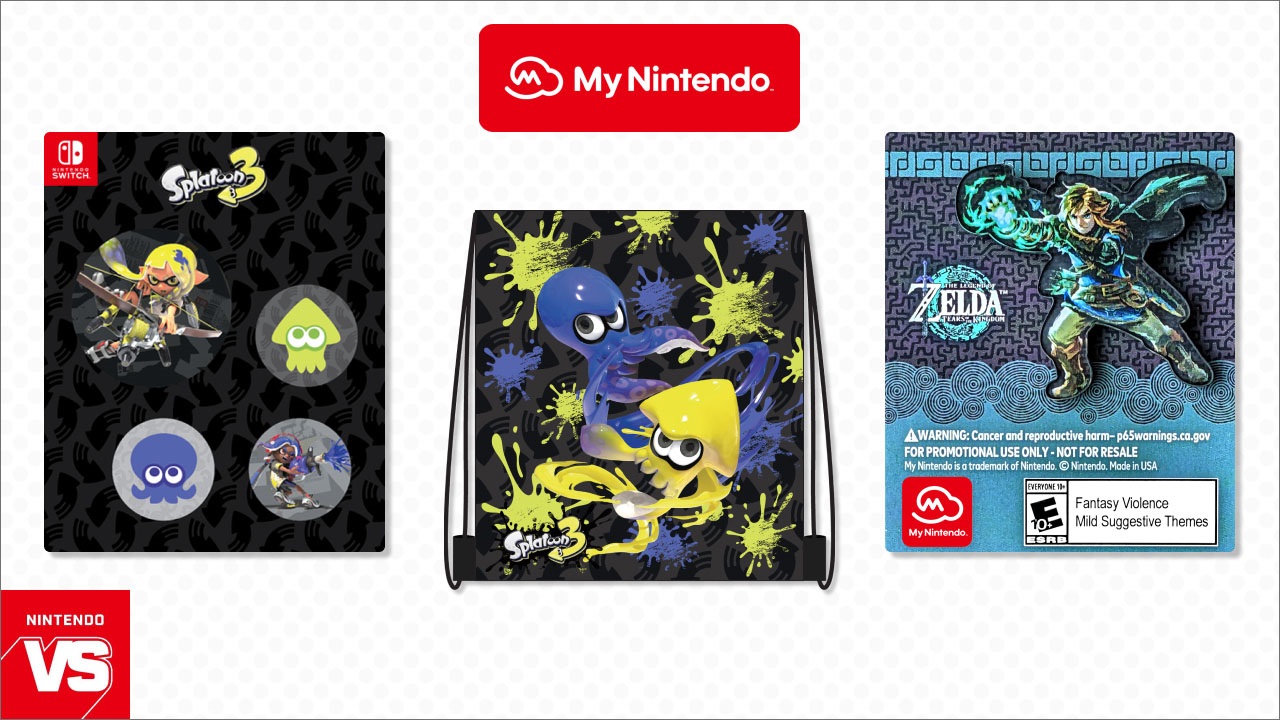 Finally, NintendoVS is giving away three NintendoVS-themed gaming chairs every day of PAX East (March 23-26). To participate, you must scan the QR code at the event, live the event from home or follow the steps on the giveaway page between 12 am ET and 11:59 pm each day.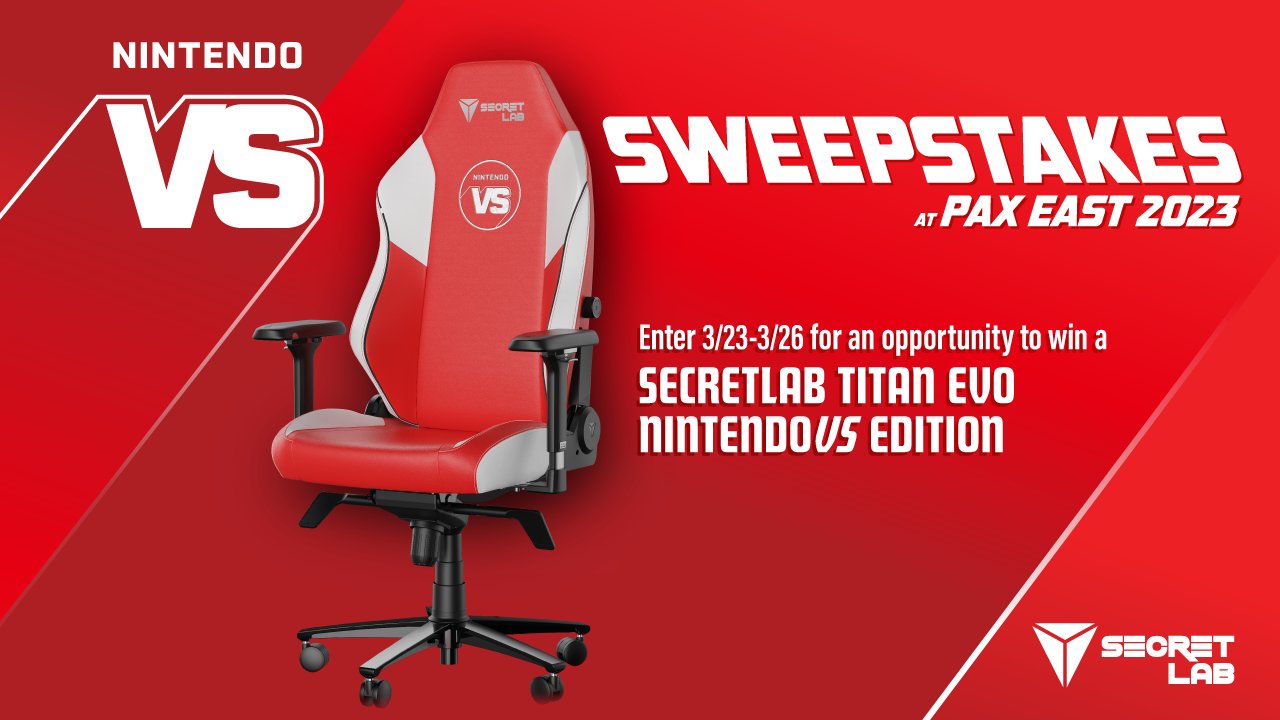 We remind you of the rest of the previously confirmed plans:
The NintendoVS Arcade will be open all four days of PAX East at the Boston Convention & Exhibition Center, starting March 23 and running through March 26. NintendoVS Arcade participants will enjoy a fun series of challenges from Mario Party Superstars, Yoshi's Crafted World, Mario Golf: Super Rush, and the original Super Mario Bros. game. All players will go home with special goodies, while supplies last. No practice required, but all of these games are currently available on Nintendo Switch in case you're rusty!

On March 26, don't miss the best of the best in the race and enter the Mario Kart 8 Deluxe Championship Cup 2023 and Splatoon 3 North American Championship 2023 tournaments! All PAX attendees are welcome to watch these action-packed tournaments, featuring some of the best elite players in North America. The top four teams from the Splatoon 3 Splatsville Showdown tournament will compete in all ranked modes to see which squad of squids will emerge victorious! The Mario Kart 8 Deluxe Championship Cup 2023 tournament will kick off at 11am ET on March 26 at PAX Arena, followed directly by the Splatoon 3 North American Championship 2023 tournament.

Registration for the Mario Kart 8 Deluxe North American Qualifier 2023 in-person tournament for PAX attendees will take place on Saturday, March 25 starting at 10 am ET. Online registration will open at 10 am ET on March 24 and will likely fill up quickly, so don't miss your chance to sign up on the official website. Who knows? The tournament winner could be reading this right now!

Also taking place during PAX East is an online and offline raffle for a custom NintendoVS gaming chair, perfect for anyone who wants to play Nintendo Switch in comfort and style. To enter the draw, PAX East visitors can scan a QR code at the Nintendo booth during the four days of PAX. Fans at home can also register by going to this website starting March 23.

In addition, there will also be a My Nintendo check-in to receive two different goodies (while supplies last) at the PAX exhibition booth.
Do not forget that the event will take place in Boston and those responsible say they are "eager" to celebrate and bring back PAX East 2023. We will be attentive to inform you of all the news. In the meantime, we recommend you take a look at the official website of the event.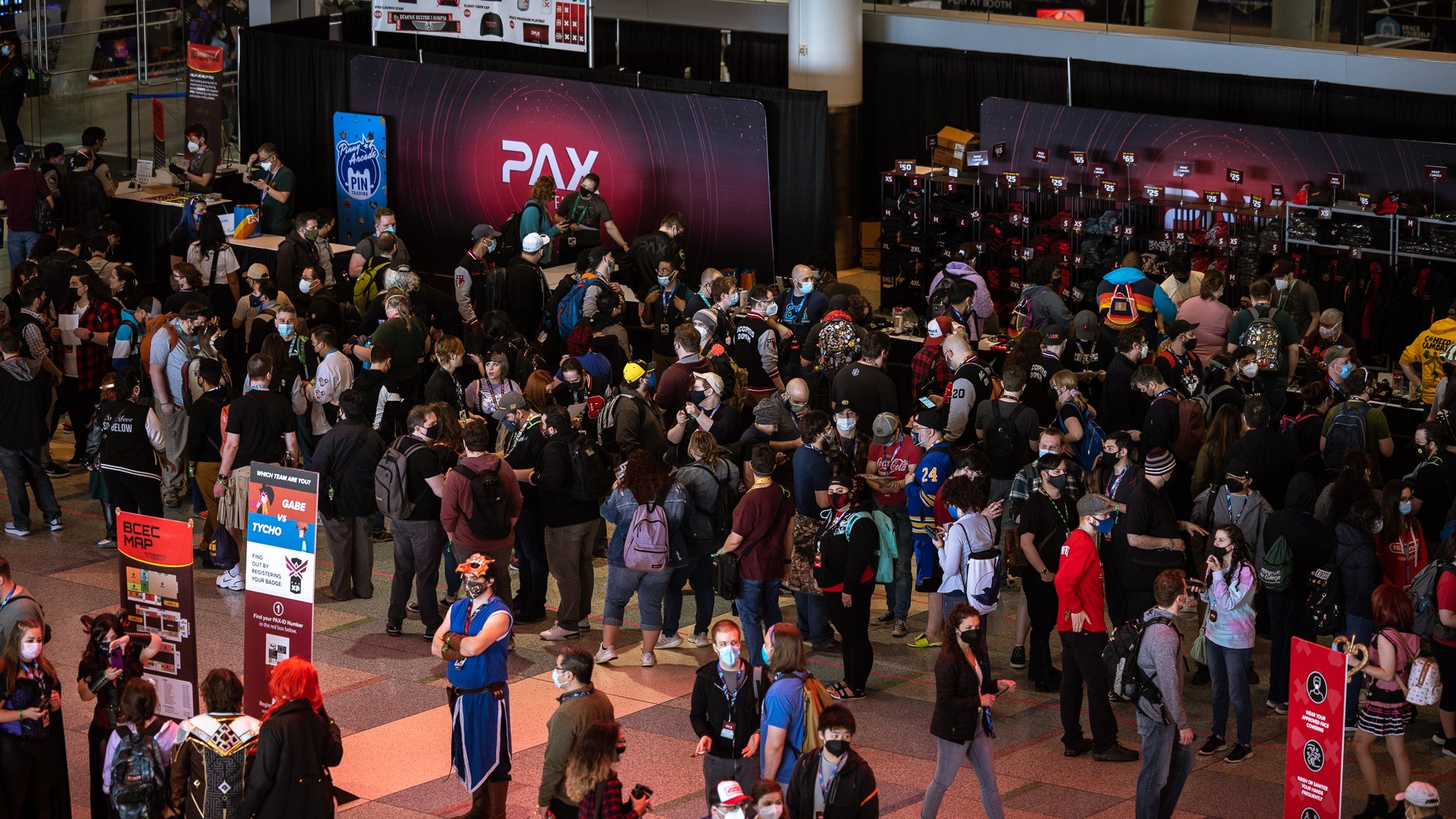 What do you think? Do not hesitate to share your opinion in the comments.
Via.