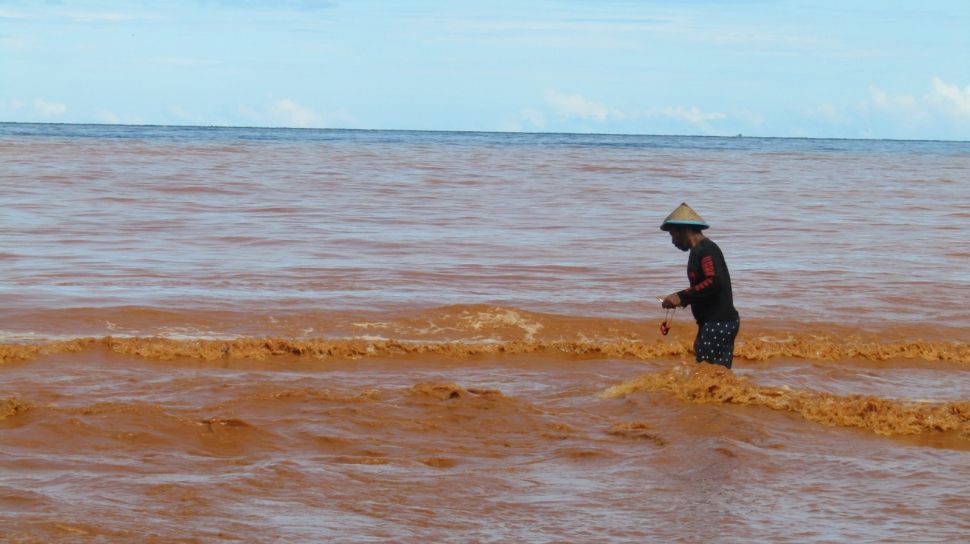 Suara.com – Non-governmental organizations (NGOs), People's Emancipation Ecology Action (AEER) and the West Java Forum for the Environment (Walhi), as well as the Mining Advocacy Network (Jatam) of Central Sulawesi, urged the Ministry of Environment and Forestry (KLHK) to intervene in dealing with pollution nickel industrial waste in Morowali and Halamahera seas.
AEER Coordinator, Pius Ginting, explained that the potential for the opening of the nickel industry in various regions is not without risks. On the other hand, the industry actually has a negative impact on the environment.
"The results of AEER's research show that the industrial waste produced pollutes the surrounding waters, both rivers and the sea. It contaminates water that was previously used by residents for their daily activities," said Pius in his statement, Friday (3/3/2023).
Pisu said that it was not only environmental problems that haunted the residents around the nickel industry, the health impact was also a problem that could infect the community at any time.
Also Read: 3.3 Million New Business Numbers Have Been Issued.
"One of the hazardous compounds contained in nickel industrial waste, Hexavalent Chromium, can cause irritation and inflammation of the nose and upper respiratory tract, skin irritation, skin burns," he said.
Meanwhile, Director of Jatam Central Sulawesi, Moh Taufik, in this case, encouraged the Ministry of Environment and Forestry to intervene to solve the problem of the nickel industrial complex. So far, he said, the impact of nickel processing has not been a concern for the government.
"The impact on seawater quality from the nickel processing industry has not specifically been included in the monitoring program of the Ministry of Environment and Forestry. In fact, the potential for this pollution has been going on for years and should have been detected by a system owned by the government," said Taufik.
Meanwhile, West Java Walhi Executive Director Meiki Paendong asked the Ministry of Environment and Forestry to go directly to the field to see how the nickel industry impacts people's lives.
"What is needed now is a direct monitoring program by the Ministry of Environment and Forestry," said Meiki.
Also Read: Kang Dedi Mulyadi Calls Nickel Mine Instead of Causing New Poverty