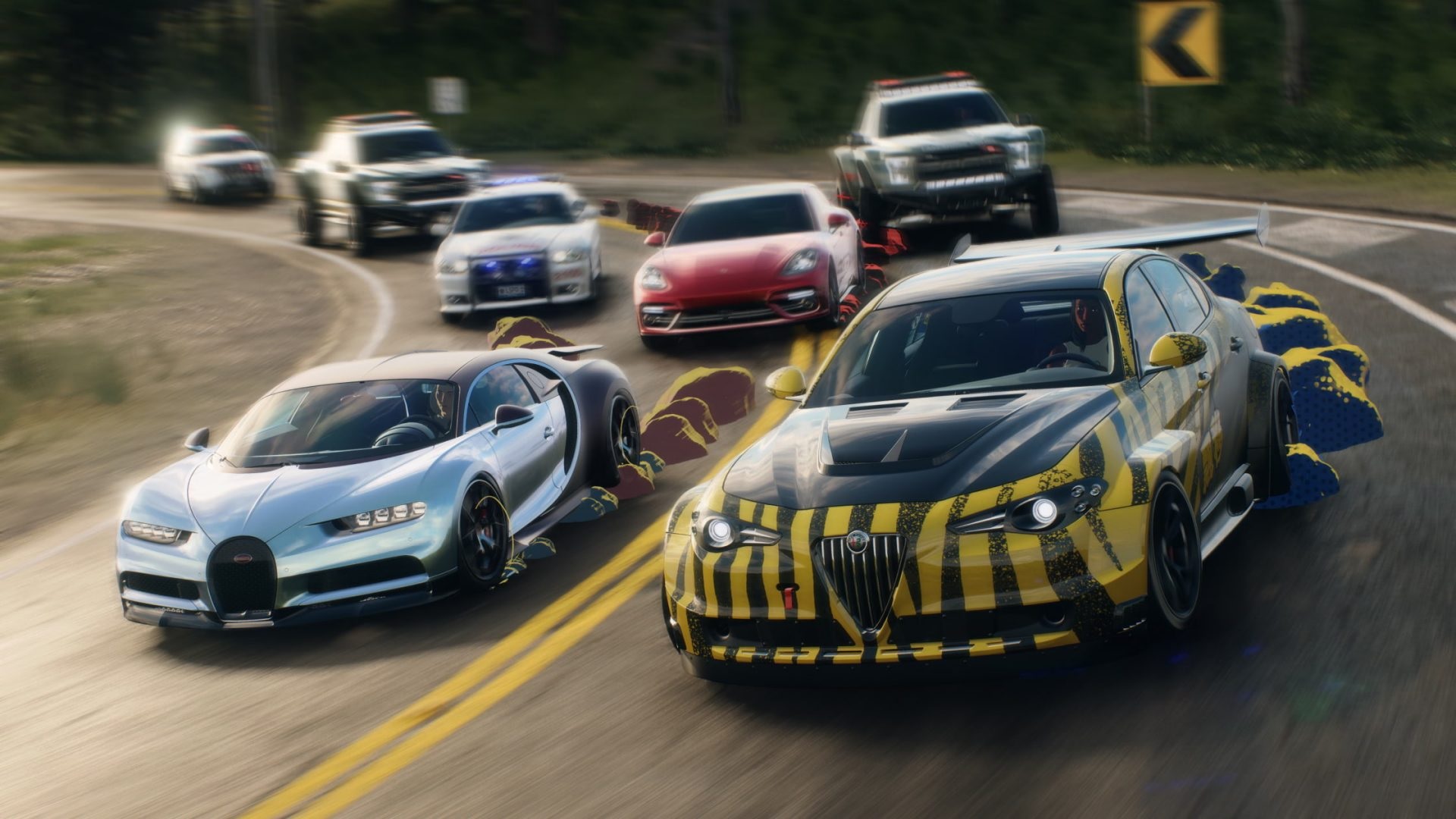 The update Volume 2 Of Need for Speed Unboundwill be available from March 21and will bring new ways to compare and compete with the team in Lakeshore Online.
The first in a series of post-launch content, Volume 2 will introduce new updates, new events and daily challenges to earn XP, Bank and new rides, such as "The Ultimate Luxury".
For the occasion, a new trailerwhich you can see at the bottom of the news.
Below is the description of the update:
In Need for Speed ​​Unbound – Volume 2, players will have access to new features and new rewards, including new rides, cosmetics and more. The update also brings new ways to compete on the streets of Lakeshore with daily challenges, a variety of new playlists and events – featuring cops roaming the streets in multiplayer – and the new Keys to the Map DLC.
The list of all the exciting content coming to Need for Speed ​​Unbound – Volume 2 is below:
New ways to tackle the streets: Enjoy a plethora of additional content, including Endurance Events and all-new Rumble Races. Players can also provoke the cops into thrilling high-speed multiplayer chases with the help of friends, or turn the tables and play against them for bigger rewards.
More ways to play: Compete in 40 new challenges, including 3 daily challenges to get rewards like XP and Bank; players can also take on the new Hot Laps circuits for an intense 30-second run as they race against the clock to earn new rewards. New Playlist Events add even more variety to the game; complete Playlists to earn great rewards, including a rare customized Lotus Emira Balmain Edition.
Rewards: Players can show off their style on the streets of Lakeshore with new driving effects, poses, stickers and more.
DLC Keys to the Map: Available at a price of 4.99 euros, this downloadable content reveals the location on the map of all 260 collectibles (100 bears, 80 works of art and 80 billboards) and 160 activities. Also includes an exclusive "Fury and Zen" clothing pack, which includes a jacket, T-shirt, overalls, and cap.
Need for Speed ​​Unbound is built for the next generation of technology and features 4K resolution at 60 FPS for the first time in the series. The release of Volume 2 is scheduled for March 21 on PlayStation 5, Xbox Series X|S and PC.
You can see the new trailer below.