Why did Obito never go blind, despite having frequently used the Mangekyo Sharingan? Next, we will explain it to you.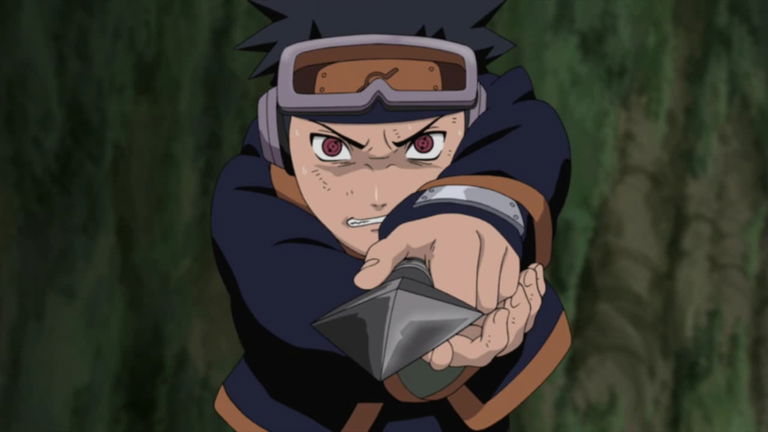 Obito was one of the characters who used his Mangekyo Sharingan the most, but he never went blind. Next, we will explain the reason.
join the conversation
One of the most powerful Dojutusu, or eye techniques, in the Naruto universe, is the Sharingan, which belongs to the Uchiha Clan. This is an inherited ability and that it requires strong emotions to be awakened, as explained by the Second Hokage, Tobirama, also declaring that this family was the one that felt the most love.
The Sharingan is characterized by a reddish coloration of the pupil and the appearance of some markings, called blades or tomoes that can evolve. However, the most powerful form of this concealing technique is the Mangekyo Sharingan, but this has quite a tragic requirement to activate.
Once this requirement is met, the user can unlock this powerful form of the Sharingan and with which he accesses new abilities. However, Excessive use of this power brings with it a great consequence and it is the loss of visibility of the eyes. And in the story created by Kishimoto, which you should enjoy following a chronological order, some cases were known, but there was always the question of why Obito never went blind. And we have prepared this post to finally answer this question.
But you should know that This post contains spoilersin case you haven't finished the Naruto Shippuden manga/anime.
Obito and his Mangekyo Sharingan: why he never went blind?
As you must already know, Obito Uchiha managed to activate his Sharingan when he was a child. and he was on a dangerous mission with his companions, Rin and Kakashi. However, after a series of unfortunate events, he was trapped by a gigantic rock and, as a last gift, he gave his sharingan to his friend.
Thanks to the intervention of Madara Uchiha, Obito did not die that day. But what he did not count on was the hidden plans of the Legendary Uchiha, who orchestrated a whole situation for the young man to witness the death of his friend and love interest, Rin, at the hands of his best friend, Kakashi.
After this experience, the requirement was fulfilled and Obito awakened his Mangekyo Sharingan in his remaining eye. Although it was not the only one, since Kakashi also did it in the eye that he had received.
The signature ability of Obito's Mangekyo Sharingan is "Kamui", which is a space-time technique that allows him to access another dimension and become "intangible". This is an extremely powerful ability and one that, in future war events that this character stars in, he would use very frequently.
But this whole situation made fans wonder the why obito never went blind, if he frequently used his Mangekyo Sharingan. And, although it is true that there is a way to avoid this consequence and it is with the transplant of another Sharingan to, in this way, obtain the Eternal Mangekyo Sharingan, as Sasuke did.
But Obito did not do this, so fans did not understand why he did not lose sight of his eyes. when using the Kamui and other techniques of his Sharingan. So, to shed some light on this topic, we have prepared this post, in which we will tell you all the reasons that could explain this situation.
How often did Obito use the Mangekyo Sharingan abilities?
If you are a fan of the story created by Kishimoto, you should know that the Mangekyo Sharingan not only gives its wearer a special ability, like the Kamui or the Amaterasufor example, but it also allows you to summon a powerful guardian called Susano'o.
Throughout history, we could see that Sasuke used both powers very frequently. Mangekyo and from an early age. This caused the young man little by little to lose sight of his eyes and led him to make the decision to implant the eyes of his older brother.
But Obito never made this decision, since always kept his eye. However, what could explain the fact that he never lost light is that he didn't summon Susano'o, like Itachi and Sasuke did, for example.
There is a possibility that summoning this guardian exerts a greater pressure or fatigue compared to the characteristic eye technique. This would explain the fact that Obito had not lost his vision.although it is not the only thing to take into account.
Obito used the Kamui too often
Although the previous point could help explain why Obito did not go blind, it is also necessary to point out that he used Kamui too frequently.
In fact, throughout history, Obito not only used the Kamui to travel long distances, but also to escape, become intangible during battles, as demonstrated in his fight against Minato or against Konan, for example.
We should also point out that this character probably used this ability when not on screen. So the constant use of his ability might not be related to losing his vision. Although it could also be that there is something additional and that the other Uchiha did not have that they were going to go blind.
Obito received enhancements to his body from Madara
When Obito's situation is analyzed objectively, one cannot ignore the fact that this character, when was rescued by Madara after being crushed by the rock in his childhood, he received some improvements to his body structure. Specifically, we mean that he was implanted with DNA from Hashirama, the First Hokage.
In the series it has been stated that Hashirama's DNA provides great power, as evidenced by Yamato and his Wood Style. This could be closely related to the fact that Obito never went blind, since he was fused with these cells.
There is a possibility that Hashirama's DNA somehow stop the consequences of using the Mangekyo SharinganWell, as we have seen, Obito used Kamui very frequently. But this does not remain a simple speculation, since Danzo himself confirmed that thanks to the First Hokage's cells he was able to control several Sharingans at the same time.
So, when in doubt about why Obito never went blind, the explanation that seems more obvious and reasonable is because it had the DNA of Hashirama in his body, which was able to stop said consequence.
join the conversation