My Hero Academia has taken up and modified its first plot line in a very moving way.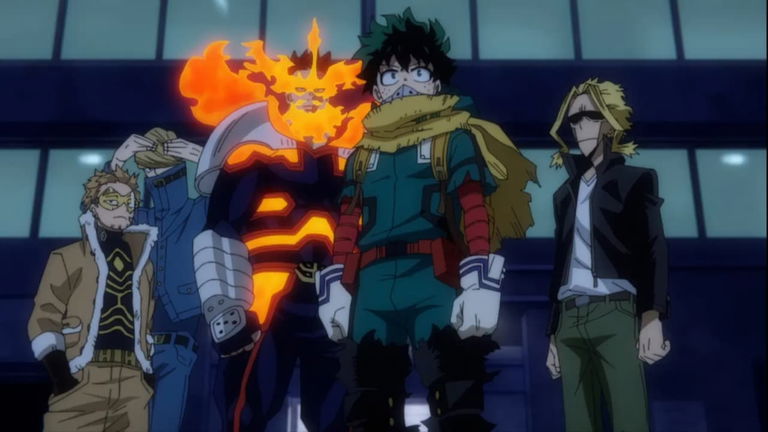 My Hero Academia has taken up and modified its first plot line in a very emotional and wonderful way.
join the conversation
My Hero Academia ha had several changes as its history has been unfoldinggiving way to new events that have given greater meaning to the events that have been presented in it, since the series has shown different perspectives and plot lines of the characters that make life in it, an example of this has been the recent and controversial Dark Deku arcin which a very unexpected facet of the young hero was seen.
The current landscape of My Hero Academia has turned very grim and apocalypticsince chaos has taken over Japan and all thanks to the infamous actions of All For One who has been the architect of this desolate environment, since he has been given the task of freeing some of the most feared villains of the series so that they destroy everything in their path.
However, the most recent episode of the anime seems to have completely retaken and modified the first plot line of the series, and he has done it in a quite emotional way. Next, we tell you the details.
It's fasting contains spoilers for episode #24 of the sixth season of My Hero Academia.
My Hero Academia has returned to its first plot line after several seasons
Los characters in My Hero Academia have been undergoing some changes due to the inconsolable situation that has developed after the intense battle against the League of Villains and All For One, since, in the middle of this combat, Dabi made some revelations about the heroes that penetrated the minds of the inhabitants of Japan, leading them to lose the confidence in them, which gave way to an anarchic and hopeless phase.
The apocalyptic scenario that has taken place in My Hero Academia has given way for Deku to have awakened a dark and gloomy personality, since he has completely obsessed with his mission to catch All For One and Shigaraki on his ownsince carrying the weight of this great responsibility has led him to disassociate himself from reality.
That is why the UA students, worried about their friend, have decided leave in his search to give him all his support, and bring him back to the academy, since it is in a very deplorable condition. However, upon finding Deku, the young hero finds himself reluctant to return, since he has even distanced himself from All Might, who was with him throughout.
However, refusing to give up, the students of class 1-A have confronted Deku to make him see reason and bring him back to the UA academy. This brief and emotional confrontation seems to have permeated Midoriya, since After the words of his classmates, he has decided to return to the UA.
Back at UA, Deku had one last "fight", as he the refugees who are in this place are denied to receive the young herobecause they know that it is the objective of Shigaraki and the villains, so they have shown a defiant attitude against Midoriya, demanding that he go elsewhere.
In an act of courage, Uraraka has given some emotional words that have moved everyone present, since she has asked them to support Deku, since she has been fighting tirelessly to protect them, Midoriya upon hearing her friend's speech breaks into tears and he realizes that not only he but all his companions have become "the greatest heroes".
We will remember that at the beginning of the series, the first episode of the anime and the first chapter of the manga conclude with Deku stating that he is about to tell the story of how he became the greatest herothis being the plot line taken up in this episode and completely modified in a very emotional way, since Izuku has realized that he, along with his friends, They have become "the greatest heroes"demonstrating that in his journey he has managed to forge very strong bonds of friendship.
Undoubtedly, My Hero Academia has been doing an excellent job addressing its story in an exceptional way, since it has completely changed the first plot line in a masterful way, consecrating Deku and his companions as "Big Heroes".
join the conversation