March 26, 2023
Marc Marquez exaggerates braking and hits the Aprilia centaur
Bad accident at the start of the MotoGP Portuguese Grand Prix: on the third lap, the Honda rider Marc Marquez exaggerated the brakes and hit the Aprilia Oliveira centaur full-on, running him over when he was in second position.
Both riders, unharmed, are out of the race. The race commission noted the maneuver of the Catalan driver and could take action, such as penalizing the eight-time world champion in the next Grand Prix.
Marquez's maneuver also conditioned the race of Ducati rider Jorge Martin, who ended up behind the group in order to avoid crashing. As he left the track, Marquez was booed by the Portuguese fans, who dreamed of seeing Oliveira on the podium.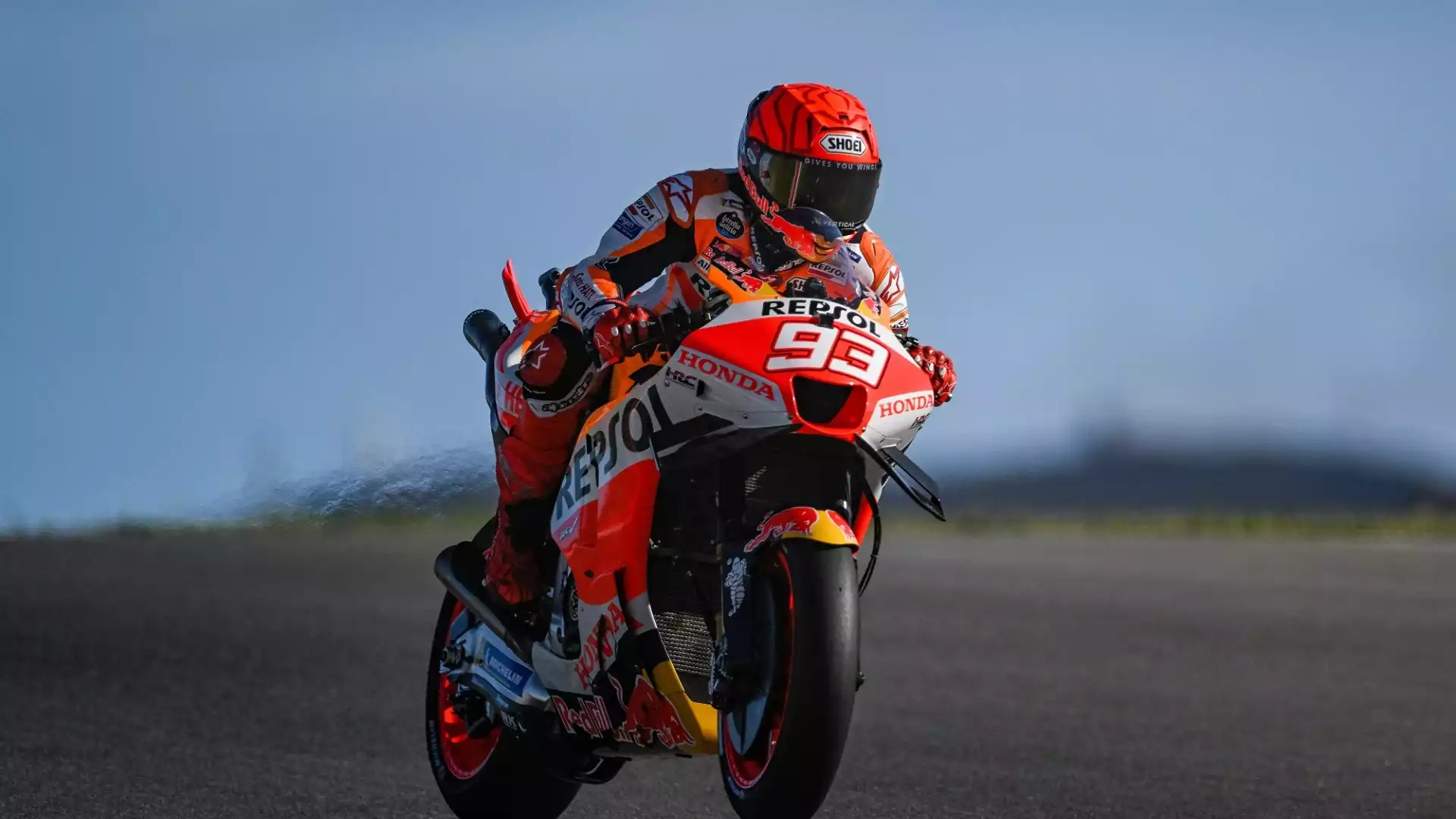 ©Getty Images