Niantic announces important changes and restrictions in Pokémon GO related to the Raids that anger, and a lot, the entire community.
Looking ahead to the month of April, Niantic has announced a series of important changes that affect all players of the Pokémon mobile game. The company will apply several modifications and restrictions in Pokémon GO that mainly affect Incursions or Raids, and the response from the community has been a mass anger.
As it did almost a year ago, the way Remote Raid Passes work will be changed. For starters, it's going to Rise the price both the individual pass and the pack of three:
New price of the Remote Raid Pass – 195 Pokécoins New price of the Remote Raid 3 Pass Pack – 525 Pokécoins
Trainers:

We want to inform you of the changes in the Pokémon GO remote raid passes. These changes are intended to balance the game and ensure that you can continue to enjoy it in the future.

More information: https://t.co/KZJfzNPjGD pic.twitter.com/PTJXSBMArx

– Pokémon GO Spain (@PokemonGOespana) March 30, 2023
In addition to this, a pack of 3 Premium Raid Passes will be included for 250 Pokécoins. Although they are not the only changes since, as we have said, they are also coming new restrictions for Remote Raids in Pokémon GO:
You can only participate in a maximum of 5 Remote Raids per day. Possibility of increasing the limit in special events.
More changes have been made that will be applied along with these from April 6 to, according to Niantic, "balance the game and ensure that you can continue to enjoy it in the future." And what does the gaming community think?
The response of the players to the new restrictions of Pokémon GO
The Trainers are very angry. Joe Merrick, head of the world's largest Pokémon news portal, Serebiihas taken to Twitter to express his discomfort, highlighting a "loss of trust" at Niantic with measures like this and how they are leveraging player usage and location data for meaningless purposes.
It's not just Niantic making this decision despite calls otherwise for months

It's the erosion of trust with the userbase that's going to be the most damaging here. They're keeping their vision, they're going to get their location data, but in the long term, will it be worth it?

— Joe Merrick (@JoeMerrick) March 30, 2023
Other users they cry out that possibly this is the "new World record for worst decision in a video game"Meanwhile, on Reddit you can find dozens of posts from users complaining, stating that they will not spend a penny again and even appealing to carry out a strike with these new policies.
What do you think? The introduction of video advertising in Pokémon GO it already caused anger, as did the changes made last year with Remote Raids. Now, they row again against a good sector of the community, especially those players in rural zones who, for obvious reasons, cannot appear in Raids like the rest.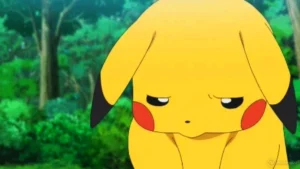 Niantic angers the Pokémon GO community with a novelty as fleeting as it is juicy. The company released some boxes at a crazy price!
Fuente