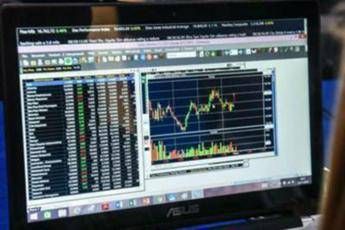 Positive day for the European stock exchanges, given that tension on the European banking sector eases, with the market and investors rewarding the acquisition of Credit Suisse by Ubs (the leading Swiss bank). The latter's shares soared, marking the most important rise in three years and gaining more than 7 billion francs in capitalization in a single day.
The price of gas dates back to the TTF in Amsterdam, at 42 euros per megawatt hour. The price of oil also recovered, with Brent and WTI advancing by more than 1%. In Milan, the Ftse Mib is gaining: it marks an increase of 2.53% and closes at 26,554.33. The spread between BTPs and German Bunds is down, hovering around 178 basis points. The yield on ten-year bonds is up, around 4.1%.
Saipem stands out on the main list of Piazza Affari (+7.57%). Unicredit also did well (+6.96%): according to Consob, Edoardo Mercadante has held a 5.155% stake in the bank's capital since 13 March. Then the other banks rose, starting with Intesa Sanpaolo (+3.52%). The institution led by Carlo Messina, in the sessions between 13 and 17 March, purchased 128.24 million treasury shares, at the weighted average price of 2.2989 euros per share.
Then Bper rises by 4.89% and Banco Bpm gains 2.51%. In relation to the latter, according to Consob, JPMorgan Chase has increased its aggregate shareholding in the institution to 5.023%. At the bottom, however, Amplifon (-0.54%), Erg (-0.73%), Italgas (-0.09%) and Terna (-0.65%). (in collaboration with Money.it)