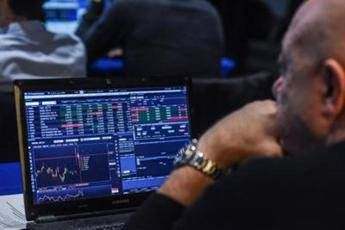 Positive day for European stock exchanges, with investors seeing the glass as half full on inflation and the next moves by central banks, boosting Wall Street's futures positively. According to Eurostat data, average year-on-year inflation in the Old Continent was 8.5% in February, against 8.6% in January. The consumer price index also fell on an annual basis in Italy: from 10% in January to 9.2% in February, according to the preliminary estimate by Istat.
The European Central Bank lets it be known that it will proceed with the increase in interest rates already planned for March, by 50 basis points, but by no means excludes new interventions. The markets, however, expected it, just as they expect new interventions by the Fed. The impression, however, is that the new increases, also given the criticisms of many European governments, will be limited.
At the TTF in Amsterdam the price of gas is still low, around 48 euros per megawatt hour. Oil continues its recovery, with Brent and Wti growing by around 0.5%. In Milan, the Ftse Mib gains 0.30% and closes at 27,397.60. The spread between BTPs and German Bunds rises, moving around 181 basis points. The yield on ten-year bonds also rose sharply, at around 4.6%.
Stellantis does well on the main stock exchange on Piazza Affari, gaining 0.68%. In February, 130,365 cars were registered in Italy, an increase of 17.54% compared to 110,915 in the same period of 2022. Oil stocks also rose: Eni gained 1.32%, Tenaris 2.71%. The best title, however, is Amplifon (+4.09%).
At the bottom, however, Tim (-0.39%). Cassa depositi e prestiti is still working on an offer for the company's network, in dialogue with Kkr. Then Unicredit loses 1.25% and Stm 3.24%. Several operators report indications from Tesla's number one, Elon Musk, that he could reduce the use of chips that use silicon carbide on his cars. (in collaboration with Money.it)