March 26, 2023
Reassurances arrive about his physical condition, but also a dig at his well-known colleague.
Miguel Oliveira is fine after the devastating accident in Portimao, with Marc Marquez who overwhelmed him during the third lap of the Portuguese Grand Prix. In fact, the Portuguese from Aprilia confirmed to 'Sky Sport' that he hadn't suffered any fractures, but that he was still struggling with severe pain in his right leg. There was no lack of comment on the maneuver of the Catalan colleague.
"My right leg hurts a bit, but I haven't broken anything – confirmed Oliveira -. Considering the blow I received, this is already quite positive news. However, I only now realized, watching the replay, of the dynamics of the accident. And it seems to me a strange accident".
"Marquez launched himself while he was still too far away, and he was beyond the limit – was Oliveira's judgment -. There's not much more to say, he managed to avoid Martin in a way that however forced him to hit me And I don't think he had a technical problem, because if a rider is facing brake problems then he starts braking first."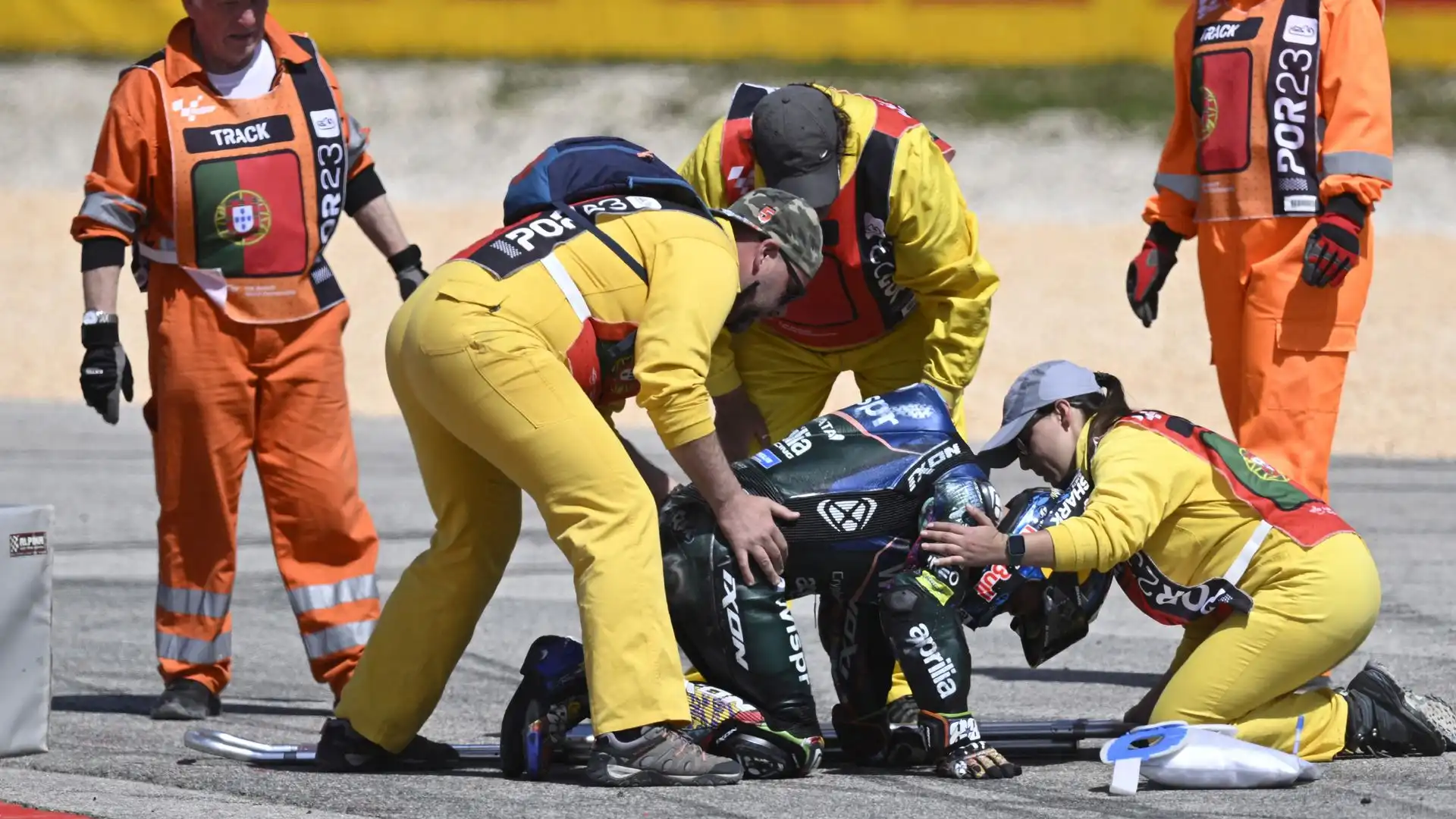 ©