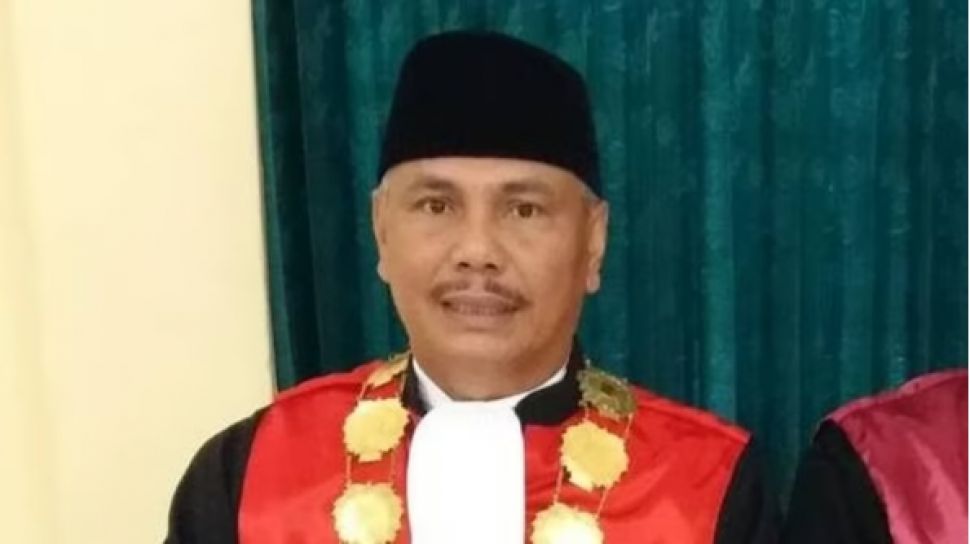 Suara.com – Central Jakarta (Jakpus) District Court (PN) judge, Tengku Oyong, is still under scrutiny. Precisely because he decided to postpone the 2024 Election in a lawsuit trial on Thursday (2/3/2023). The Prima Party submitted this request to the General Elections Commission (KPU).
In the civil lawsuit trial, Oyong played the role of Chair of the Panel of Judges who tried case number: 757/Pdt.G/2022/PN Jkt.Pst. He ordered the KPU to postpone the holding of the 2024 elections together with two member judges, namely H. Bakri and Doweeks Silaban.
Before the postponement of the election, the Central Jakarta District Court judge was known to have handled a number of controversial cases. Through his decisions in each of these cases, he always gives a lower verdict than the prosecutor. Find out more information below.
Cases Handled by Tengku Oyong
Also Read: Puadi: Postponement of Elections Can Only Occur If There Are Changes to the 1945 Constitution of the Republic of Indonesia
While serving at the Medan District Court, Oyong was elected as Chair of the Panel of Judges in the Doni Irawan Malay case, namely in 2020. As a reminder, Doni is a man who tore up and disposed of the Al-Qur'an at the Al-Mashun Grand Mosque in Medan City.
Through trial verdict, Doni Irawan Malay was sentenced to three years in prison. This sentence is lower than the prosecutor's demand that the perpetrator be sentenced to four years in prison. In addition, Oyong also handled other controversial cases.
Oyong in November 2021 handed down an acquittal to Siska Sari W Maulidhina. She is a woman who once claimed to be a descendant of Nyi Roro Kidul. The reason he was acquitted of all charges was because his behavior was not a crime.
The sentence was also lower than the demands of the Public Prosecutor (JPU), who had asked Siska to be sentenced to 10 years in prison. This woman was suspected of committing fraud in the amount of IDR 4 billion until she was finally reported to court by her ex-boyfriend who was a member of the Indonesian Parliament, Rudi Hartono Bangun.
Apart from the cases handled, Oyong was also examined by three Supreme Court (MA) Judges when he served as an Ambon District Court Judge in 2010. This investigation is related to the abuse of a SCTV journalist at the district court.
Also Read: Vice President: The 2024 Election Process Will Continue Despite a Court Decision
Not only Oyong, the Supreme Court Supervisory Board also investigated four other Ambon District Court employees. They were William, Dum Matuseja, Jordan Sahusilawane, and a KKN student who was allegedly involved in persecuting SCTV journalists.
Then, another controversial thing from T Oyong is the matter of his wealth. Based on data from the 2021 State Administration Wealth Report (LHKPN), he is recorded as having assets of up to IDR 4 billion. The biggest assets are in the form of land and buildings worth IDR 2.5 billion.
Tengku Oyong Brief Profile
Tengku Oyong was born on March 4, 1964 and began to be appointed as a Civil Servant since 1996. Currently, he is listed as holding the position of Associate Judge with the rank of Young Principal Trustees (IV/c) at the Central Jakarta District Court.
Before settling there, Oyong often served in a number of District Courts. He was a judge at the Ambon District Court and Class IA Medan District Court. He also served as Chairman of the Sarolangun District Court. He even held concurrent Public Relations positions when assigned to Medan.
Contributors : Xandra Junia Indriasti