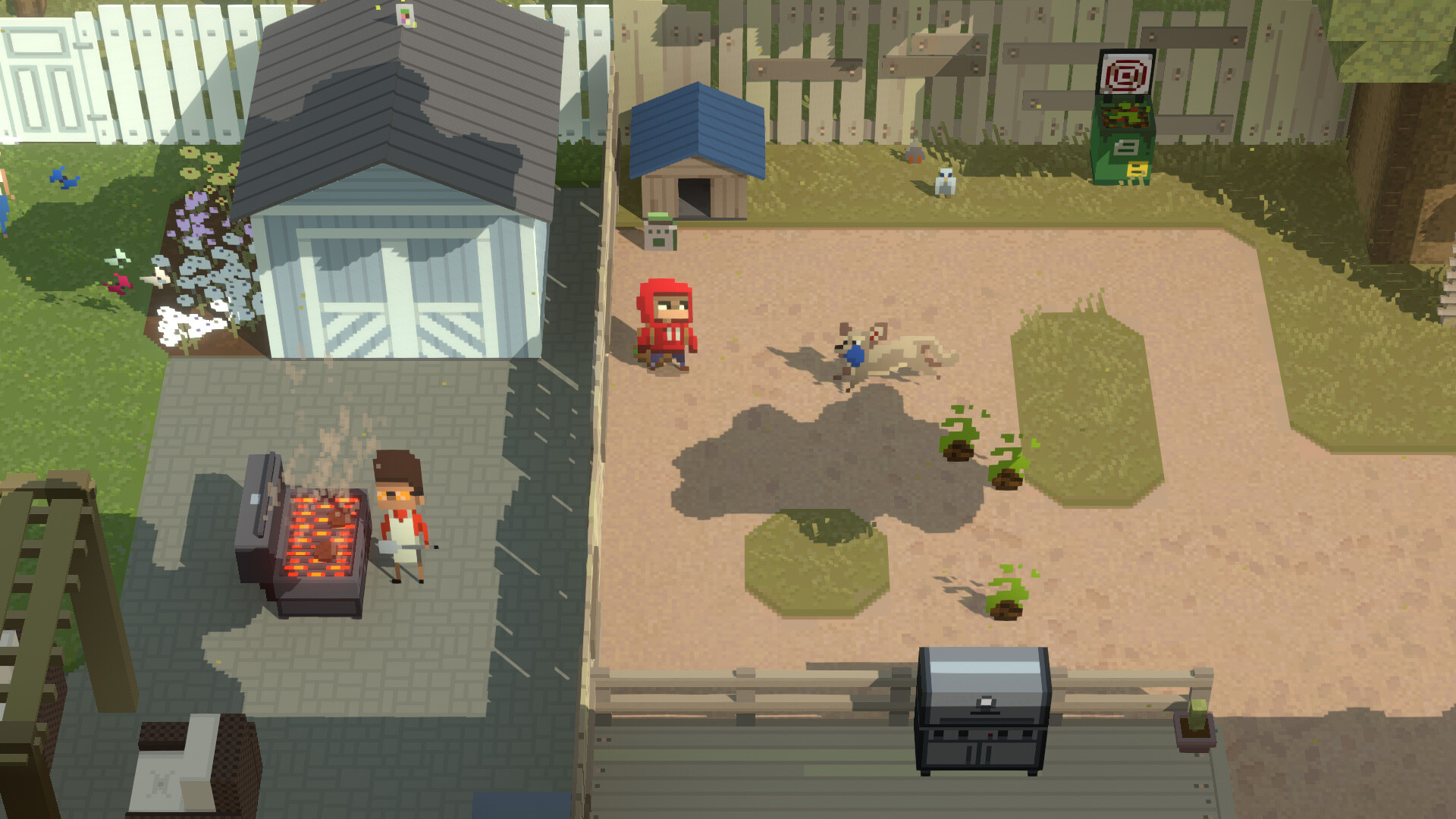 Starting today March 30th Mayhem in Single Valley it is also available on consoles. The title of Fluxscopic published by tinyBuildalready present on PC, has indeed arrived on Switch, PlayStation 4 e Xbox One, also on PlayStaion 5 e Xbox Series X/S via backwards compatibility. For the occasion, the launch trailer was also released, showing the protagonist Jack dealing with hordes of zombies, family dinners and radioactive squirrels to save Single Valley.
This is the description of the game:
Sometimes you have a bad day, sometimes you wake up and accidentally start the apocalypse. Meet the mischievous Jack, his strange family, his trusty slingshot and his endless bad luck. In this action adventure you will have to stop hordes of monsters during the apocalypse, returning home in time for dinner.
Save the world and stop your city from being destroyed – Being the only hero of the city is not easy at all. Save Single Valley from destruction and discover all his secrets while doing it. Will a family secret, the strange truth about your neighbors, or an action game that breaks the fourth wall straight from its Steam page scare you more?
Even the monsters of the apocalypse have feelings – The creatures you'll meet in Single Valley have very specific tastes. Take a moment to watch them run around and destroy things and you'll find out what they like and what they hate. It's not always necessary to kill them: with a little ingenuity and care, you can use their preferences to your advantage!
Come on, at least the end of the world has created some fun puzzles for you to solve! – Single Valley reality is shattering! To save us all, you'll have to navigate poisonous rivers, take lessons at Ghost Elementary School, clone yourself, and even try the difficult task of earning your father's approval.
Check out the console launch trailer for Mayhem in Single Valley below.