Venom's new form bears a lot of resemblance to the Hulk.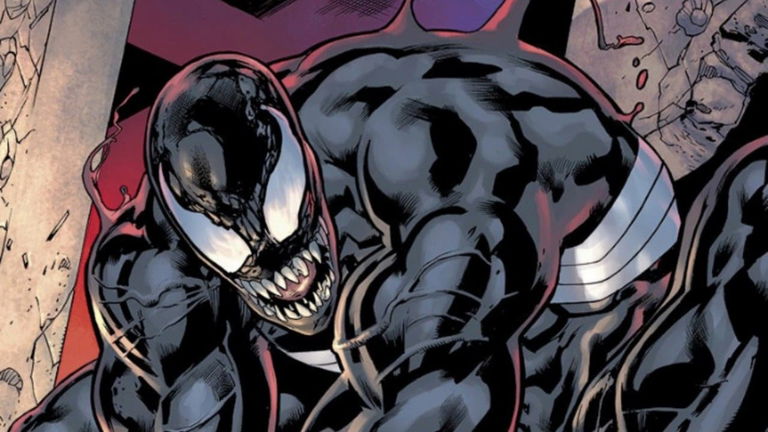 Marvel has shown a new version of Venom that looks really terrifying and powerful.
join the conversation
The story of Eddie Brock / Venom in Marvel comics It has been full of tragic moments and injustices that have generated a lot of anger in the character, although he has tried to placate it and remain calm, especially after having become the King in Black. However, due to a series of events, the Venom symbiote has evolved into a new form that is its most dangerous yet.
If you are a fan of this character, you will know that Venom has walked, in recent years, on the fine line between being a villain and being an anti-hero, coming to call himself "The Lethal Protector". Under this pseudonym, he has tried to do a little good and defeat and even humiliate other villains.
However, all this is about to change forever, since, in Venom comic #17, Marvel has introduced the terrifying new form of Venom with which he will cause destruction in his path. Next, we will tell you the details, but you should know that this post contains spoilers.
Venom has been transformed into a much more dangerous version
While it is true that Venom began his story in the comics as one of Spider-Man's super villainsWith the passage of time, he has been changing his course a bit, becoming a kind of vigilante for the city, eradicating evil, although he always considers Peter Parker as his enemy.
Many of the interactions Venom and Eddie Brock have had with Spider-Man have been ended in moments of much frustration and anger for the anti-herowhich has accumulated over time until, finally, it has exploded.
To understand what is happening, it is necessary to look at Venom comic #17, created by Al Ewing, Cafu, Frank D'Armata and Clayton Cowles, in which The events of the Dark Web have finally concludedin which villains Ben Reilly, now known as Chasm, and Madelyne Pryor have manipulated Eddie Brock to such an extent that he ended up an empty shell and, in his desperate attempt not to lose himself totally, has clung to to his memories of frustration and anger.
After this event, Eddie has reached Limbo, so, meeting in this kind of middle ground, all his anger has come out, becoming Bedlam, the most terrifying and powerful version of Venom. In fact, if you read the comic, you will discover that this transformation is considered to be all the rage of the character, represented in the flesh.
In his new form, Bedlam is laying waste to everything in its path, becoming more and more powerful as his anger continues to grow. But that's not all, since, in the process, this transformation has given it resistance to the techno-organic virus and from which it has been established that no living being is capable of resisting its infection.
But the number ends with the face-to-face meeting between Bedlam and the Death Ruler of Limbo, Darkothwhich face each other without measuring words, resulting in a split in the timeline.
Obviously, the comparisons have not been long in coming, as the fans have begun to consider Bedlam as the "Hulk" form of Venom, since, like the Jade Giant, this symbiote becomes much more powerful the more rage it can feel. Not to mention that it has also increased in size and looks much more dangerous.
join the conversation