March 26, 2023
The penalty arrives, and soon after the admissions of guilt follow.
Marc Marquez takes responsibility for the accident with Miguel Oliveira, which occurred on the third lap of the Portuguese Grand Prix. The Portimao events led the MotoGP to impose a penalty on the Honda centaur, who will have to serve it in Argentina. And the Catalan, at the end of the match, acknowledged that everything was right.
"I made a mistake, and they rightly handed me two long lap penalties that I will have to serve in Argentina – Marquez told 'Sky Sport' -. It wasn't my intention to hit Oliveira, I had chosen to mount the hard tire on the front and unfortunately I had a very heavy blockage".
Marquez then went into more detail on the dynamics of the accident. "I wanted to go to the left, but I didn't have a chance to lift the bike. I was therefore able to avoid Martin, but Oliveira was not. I apologize to Miguel and his team, the important thing now is that he's okay," concluded the Catalan.
However, Marquez's very black Sunday is not over, given the possible problems with his right hand after the crash. "Marc's injury didn't seem to be anything important, but we saw in the X-ray a possible fracture of the first metacarpal of the right hand. We have immobilized it and now we depend on the complementary tests that we will do in the hospital," he told 'Dazn ' the head of the medical center, Angel Charte.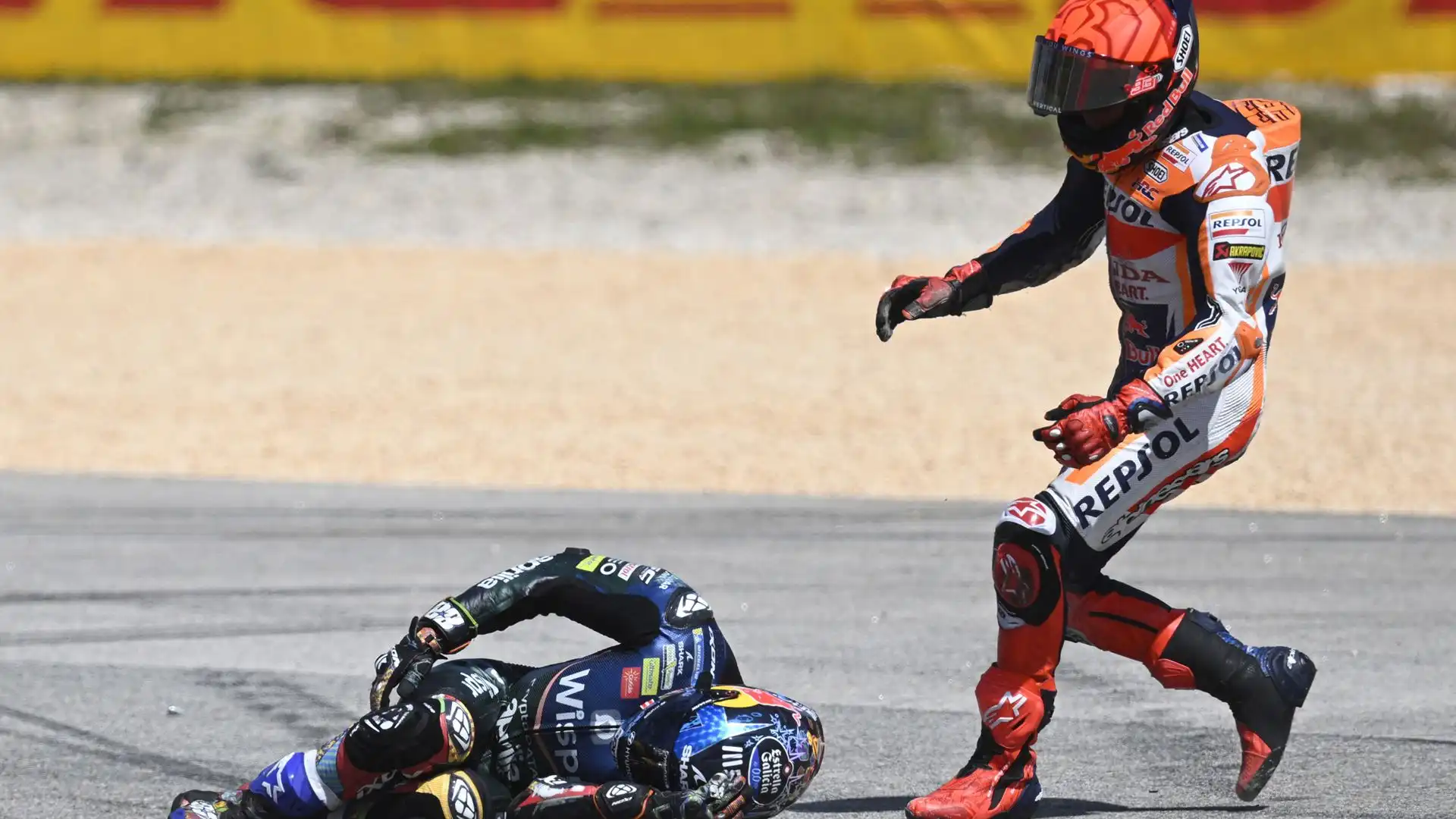 ©Getty Images