March 26, 2023
A very clear stance after an accident that has sparked so much criticism.
Guido Meda bluntly rejects Marc Marquez, who hit Miguel Oliveira on the third lap of the Portuguese Grand Prix forcing both to crash and retire. And in the post-race analysis to the microphones of 'Sky Sport', the MotoGP commentator used very harsh words towards the Honda centaur and also towards those who decided on the penalty he will have to serve in Argentina.
"Today – Meda explained to 'Sky Sport' – I have to say that Marc Marquez had the biggest fault. to Martin who preceded him and to Oliveira, the home driver who also preceded him, he really got the brakes wrong. Bear in mind that Oliveira is the second most famous sportsman here in Portugal after Cristiano Ronaldo. To say how the Portuguese are still there".
Then Meda wanted to explain the dynamics of the accident in Portimao: "Marquez arrived with too much grit, too much speed. He braked, but if you exaggerate when you brake it could happen that the front wheel blocks. And at that point you're forced to let go His bike picked up speed, first hitting Martin and effectively ruining his race, then pulling Oliveira down badly".
"In Argentina he was given a sanction, in my opinion quite mild in relation to the strike he made," added Meda. MotoGP has in fact decided on two long lap penalties to be served in Argentina. "Let's say that it's not the exemplary sanction – is the opinion of the well-known commentator -. If it's true, as they say and as I think to a certain extent, that this is a moment in which the 'tigers' need to be moderated in motorcycling, sometimes the sanctions have to be exemplary. Maybe this was an occasion? It's not my job, but I kind of think so."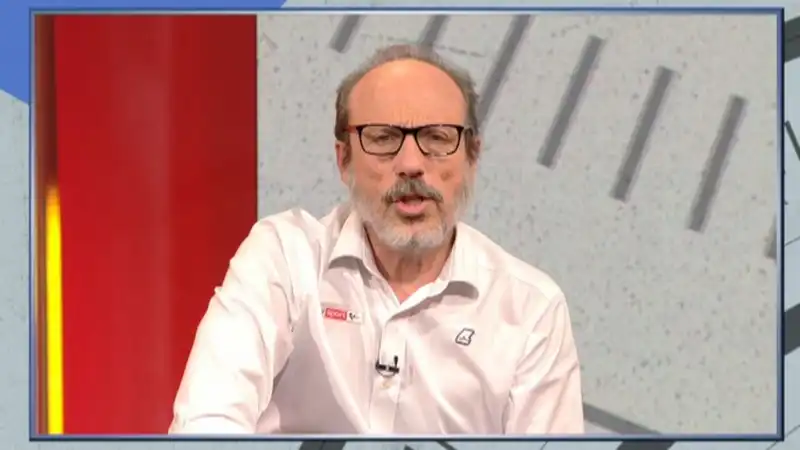 ©Sky