Suara.com – Persib Bandung player Marc Klok admits that he is proud to be called up by the Indonesian National Team for the FIFA Matchday match against Burundi. On the other hand, he was disappointed that he had to leave Persib Bandung, which was currently competing for the BRI League 1 title.
The duel between the Indonesian National Team and Burundi will take place at Patriot Candrabhaga Stadium, Bekasi, Saturday (25/3/2023) and Tuesday 28 March 2023.
Unlike leagues in other countries, the BRI League 1 2022-2023 is in fact still continuing amidst the FIFA Matchday international break.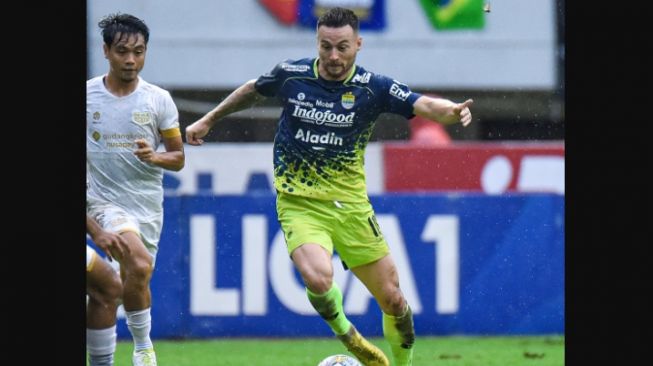 Persib Bandung midfielder Marc Klok (right) appears in the BRI League 1 match against Dewa United at Pakansari Stadium, Bogor, Monday (20/3/2023). [dok. Persib]
This situation caused clashes between the club and the Indonesian national team's match schedules so that the players called by coach Shin Tae-yong had to be willing to be absent from defending their clubs.
Also Read: List of Persib Players Against Bhayangkara FC without Irianto, Kambuaya and Marc Klok
Marc Klok also highlighted PT Liga Indonesia (LIB) as the operator of the BRI Liga 1. He said the league schedule should have been better managed so that it would not clash with FIFA Matchday.
Persib itself is scheduled to face Bhayangkara FC at the Pakansari Stadium, Bogor, Friday (24/3/2023) alias one day before the Indonesian National Team match against Burundi.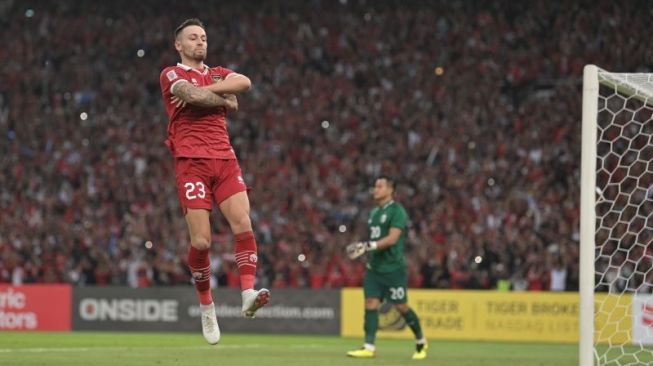 Indonesian national team midfielder Marc Klok celebrates after scoring a goal against Thailand in the 2022 AFF Cup Group A match at the Gelora Bung Karno Main Stadium (SUGBK), Jakarta, Thursday (29/12/2022). [ANTARA FOTO/Akbar Nugroho Gumay]
"I'm a little disappointed not to be able to play for my team. However, I'm definitely proud for the national team. I think this is a problem for the league operator," said Marc Klok to the media crew after practicing at the JIS training ground, Jakarta, Thursday (23/3/2023) Evening.
"Because it's common in the world that you can't play clubs together with countries on FIFA matchdays. Clubs have to take a day off. But there are still matches here. It's definitely not good for the clubs either," he continued.
Persib Bandung still has a chance to win the 2022/2023 BRI Liga 1 even though it is very small. Bobotoh's favorite team is in second place with 56 points from 29 matches.
Also Read: Persib or the Philippine National Team? Netizens Fully Support Daisuke Sato Choose Blue Prince
Persib is 13 points behind from PSM Makassar at the top of the standings. They must hope that Juku Eja does not gain more than one point in his last three matches when Persib has had to buy up wins in their last five matches.
"Still can (Persib won). But if you can't, then rank two," concluded the naturalized player with Dutch blood.