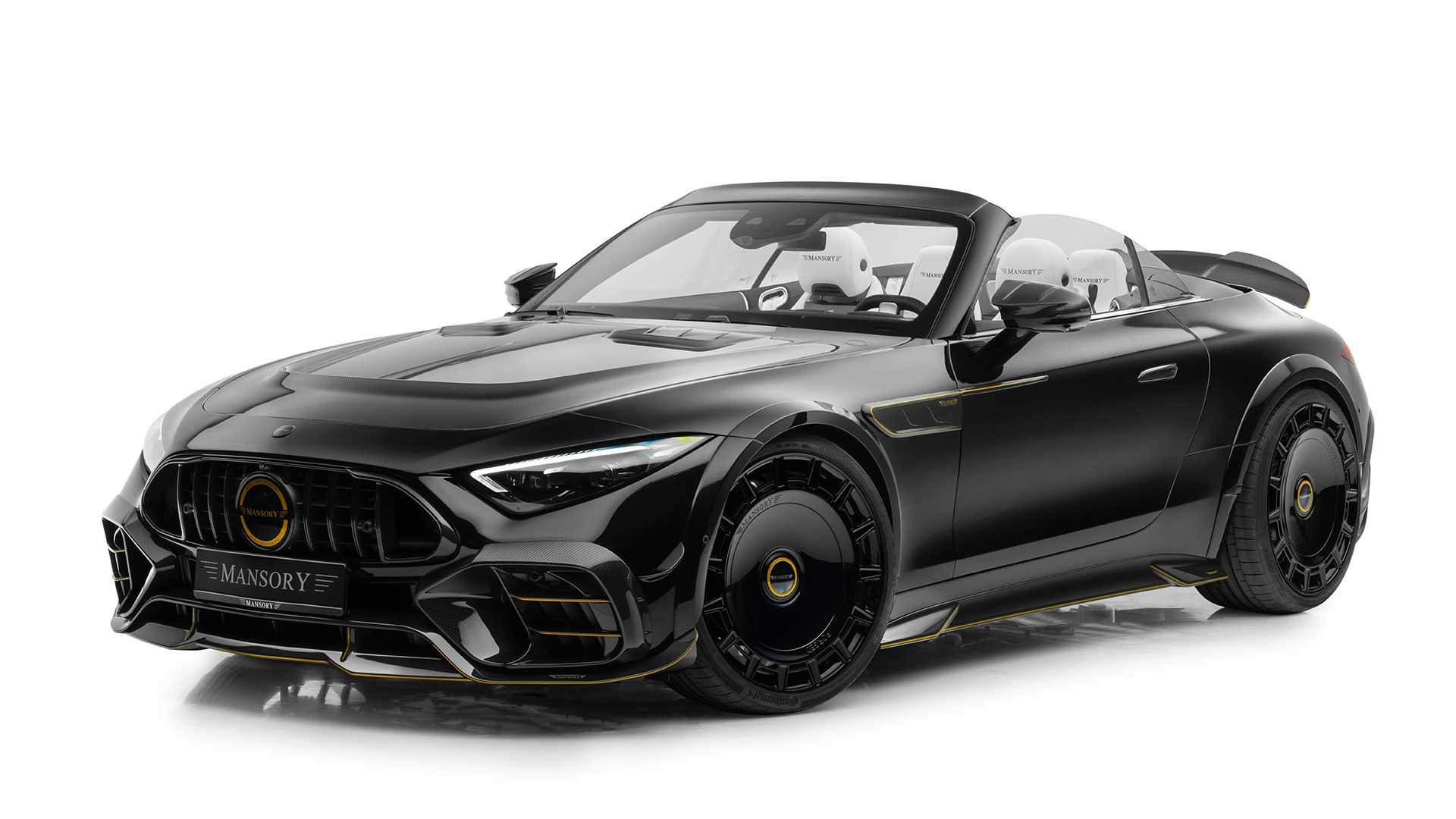 It's unbelievable but true. Mansory dares to describe the adjustments the company makes to the Mercedes-AMG SL Roadster as 'subtle', 'elegant' and 'refined'. We understand that Mansory wants to promote itself, but we dare to say that the car does not meet the description. In fact, the proportions are so off that the car almost looks like a toy.
To begin with, Mansory has mounted wheel arch extensions, including rims (21 inch front and 22 inch rear) that fill things up a bit better. If you know Mansory a little, you know that the company loves carbon fiber. The air intakes, the grille and the sills to the diaper that hangs under the rear bumper; everything is made of the stuff. These parts can all be ordered separately.
On the inside, the Mercedes-AMG SL Roadster is completely made by Mansory to the wishes of the customer. For example, you can determine how often the Mansory logo appears and what color the leather interior gets. Finally, the crowning glory of Mansory's customizations: the performance packs. There are two of these: the P720 and P850.
The number in the designations for the packages represents the number of horsepower. With the first package, the convertible gets 720 hp and 1,000 Nm. The top speed is then 325 km/h and the 0-100 time is 3.4 seconds. The stronger package boosts the power to 850 hp and 1,150 Nm of torque. The top speed climbs to 332 km/h and the sprint from 0 to 100 km/h takes 3.2 seconds.