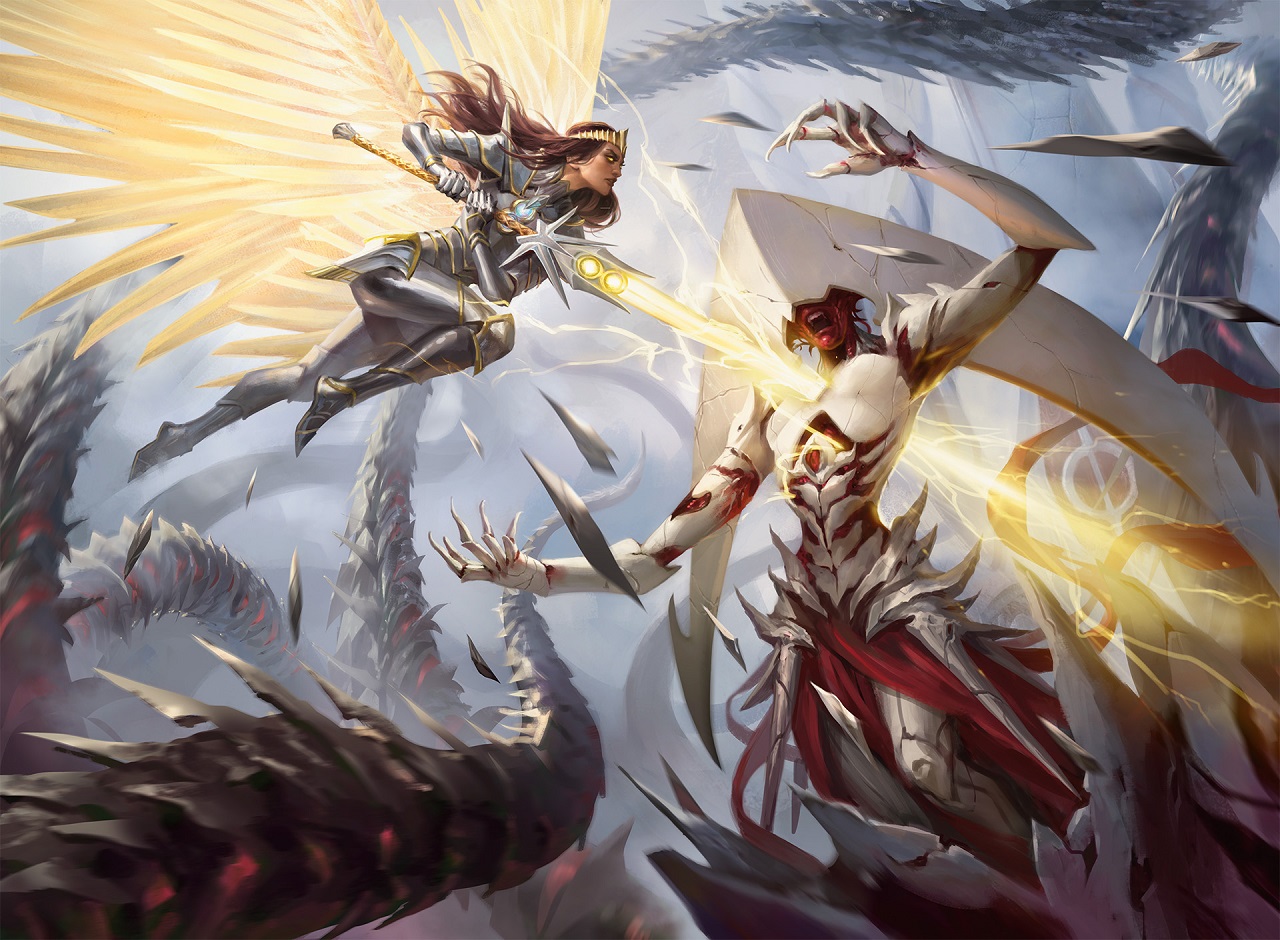 Per Magic: The Gathering it's available The Advance of the Machineswhich we told you about last month. The Phyrexians, under the command of Elesh Norn they are ready to conquer the entire Multiverse. Phyrexia has successfully invaded the Mirrodin plane, and now he is fighting everywhere. To travel across the multiverse, he has activated his most powerful weapon: Reambreaker, the Invasion Tree. Through his sprawling branches, the Phyrexians send their mechanical legions to convert all plans. From Kamigawa to Ikoria, the contagion proliferates and the gnarled branches of break me they pierce the surface of each floor. The stakes have never been higher and everyone is rising up in defense of their land. For more information on the story and the setting, you can visit Magic Story or listen to the newly relaunched English-language podcast MTG Story on Spotify. Below all the news of the new Magic The Gathering expansion:
Battaglia: the Battle cards are a brand new card type introduced in The Advance of the Machines. They represent the Phyrexian invasion of the multiverse and the futile defense put up by the invaders. Battle cards can be thrown during your main phase if the stack is empty, just like creatures, sorceries, and other non-instantaneous spells.planachase: an important feature of Commander decks of The Advance of the Machines. In the previous ones plan cardschaos abilities had the trigger condition Every time you roll (CHAOS).
Starting with The Rise of the Machines, this condition has been replaced by Every time chaos ensues. For what concern planar nut nothing has changed; pulling (CHAOS) will still cause these abilities to activate.
However, there are now ways for these abilities to trigger that don't involve the planar die at all.
Magic The Gathering The Advance of the Machines is finally available. Keep following us for more information.