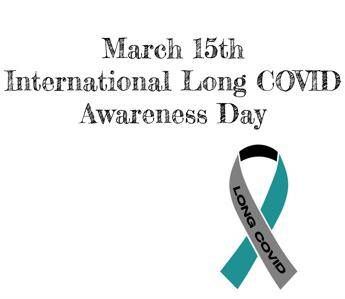 "Long Covid is the shadow pandemic". An "invisible and neglected condition, which affects about 10-20% of people who contract Covid". 'One-size-fits-all' treatment plans, i.e. a single one-size-fits-all strategy for all patients, "do not work for such a complex disease", which has over 200 reported symptoms. This is the warning launched via social media by the World Health Organization (WHO) for Europe, which – on the day chosen by patients from all over the world to promote International Long Covid Awareness Day – explains how a group of researchers from the Belgium is helping to pave the way for more tailored pathways to different patient needs. Experts have developed helpful guidelines for healthcare professionals and are piloting a pathway to help patients get the right care. Patients like Hilde, 47, who tells of her slow rebirth.
The Belgian team is trying to deal with a question: what is the best way to deal with a new and difficult pathology such as Long Covid? Many people are waiting for an answer. Across the WHO European Region, 17 million people were estimated to have lived with the long-term effects of COVID-19 in 2020-2021. "Even now, while the worst of the pandemic may be over, the risk of developing sequelae after infection remains just as strong," warns the WHO Regional Office. Seeking to find a solution to the Long Covid conundrum, researchers at Ku (Katholieke Universiteit) Leuven, have been working to develop evidence-based guidelines to help healthcare professionals.
Launched in November 2022, they guide general practitioners, physiotherapists, occupational therapists, psychologists and dietitians on how to best care for patients living with symptoms. In the document, there are tips for thorough diagnosis and practical steps for managing both the physical symptoms and mental impacts of the disease. A concrete example? "Our research has shown that exercising early on in treatments is a crucial part of the rehabilitation process, both to help rebuild stamina and to act as an antidepressant. Getting the balance right, then being able to prescribe a beneficial level of exercise without fear of relapse is one of the useful things our guidelines can do," notes Jan Verbakel of the Academic Center for General Practice, Ku Leuven.
Other tried-and-true recommendations included in the guidelines help patients help themselves in their recovery, for example, by self-managing symptoms, using breathing techniques, and energy conservation. The intention is to update the guidelines as knowledge develops about the post Covid-19 condition and ways to treat it.
In July 2022, a dual-track care pathway was launched in Belgium for patients who experience symptoms 12 weeks or more after being diagnosed with Covid. Patients can be referred to the program through their general practitioners or through specialists in the case of inpatients, and they can benefit from reimbursement of treatment costs through the country's compulsory national health insurance system. After this step, patients are assigned to either a single-disciplinary pathway (where they see only one specialist) or a multidisciplinary pathway (where they see a range of specialists), depending on the complexity and severity of their symptoms. Through the multidisciplinary approach, a care coordinator is assigned (usually the general practitioner or a nurse delegate within the health centre) who organizes a team meeting with all the necessary specialists and the patient. Together they agree on a number of health goals. These joint meetings are reconvened two to three times every 6 months to review the patient's progress.
"Short-term memory loss, brain fog, and fatigue are common among many of the patients I see," testifies occupational therapist Tinneke Claes. She herself, after contracting Covid in March 2020, continued to experience symptoms of Long Covid. She began seeing her first patients referred through the pathway in September 2022, and today she describes some of the practical strategies she teaches to help them.
"I talk to them about techniques to reduce the impacts of these and to help prevent the stress and frustration that can arise from them – says the therapist – Simple things, like having precise places to put the keys, for example; repeatedly verbalizing the next task to do; set alerts on your cell phone; create a schedule for the day; and stick to a manageable routine," Claes continues. Strategies, she assures her, "that can really make a difference". The pilot project of the Belgian care pathway will last until July 2023, at which time it will be re-evaluated. While it is too early to draw definitive conclusions, the difference it is making for some patients is encouraging, explains WHO Europe.
In the testimony of the patient Hilde it emerges clearly. Hilde had Covid in March 2022 and she was still suffering from symptoms when she received hospital confirmation that she was in the grip of Long Covid. She was June. "I was out of breath – she remembers – and had chest pains whenever I made the slightest effort for anything. Trying to exercise made me feel dizzy. All my muscles ached and I struggled to concentrate and remember things." The combination of these symptoms made it impossible for Hilde to work, do household chores or even be in the company of others for more than 20 minutes, as her cognitive difficulties left her exhausted.
She was therefore directed to the multidisciplinary care pathway and seen for the first time in August, followed by a physiotherapist. Nearly 6 months later, she reports a "marked improvement". "I can carry out my household activities again, but 'dosed' and at a slower pace, and alternating rest and mental activities – he specifies – My attention and concentration are not yet what they were before, but at least now I can enjoy company of others for more than an hour because I have learned to detect signs of fatigue and indicate boundaries, and have strategies for coping with crowds.My rehabilitation process is still ongoing and will focus on further development of home activities and social issues and on returning to work in the near future". It's "so helpful to be surrounded by so much care and input from different disciplines," she concludes.
Italians with Long Covid: "We need to take charge and forms of support at work"
"Many patients with Long Covid, still from the first wave of February-March 2020, have never recovered and have never been able to return to their previous life, including work". The appeal is to ensure that the health system takes charge and recognizes adequate forms of support, from exemptions for pathologies to remote work and flexible hours. It is launched by patients from all over the world. Among them, Marta Esperti, researcher and Long Covid Advocate, founder of the Italian support collective 'Long Covid Italia', and Elisa Perego, researcher and Long Covid advocate, in a note in which they launch the first International Day of Long Covid awareness, organized today, Wednesday 15 March, by patients.
"It is an initiative aimed at remembering people affected by the medium and long-term consequences of Sars-CoV-2 infection", recalling the two most used hashtags on this occasion, three years later: #LongCovidAwarenessMonth and #LongCovidAwarenessDay . The symbol of the day is the grey, black and green-blue ribbon, "to symbolize both suffering and hope for a better future". The contribution of the patients of the first pandemic wave, recall Esperti and Perego, "was pioneering for awareness, recognition and research on this disease. However, the intent of this event is to support all patients affected by the consequences, even serious, of Sars-CoV-2 infection, with the prolongation of Covid-19 into a chronic disease. What is Long Covid? The term and the concept arise from the union of patients affected by the first pandemic wave – they recall in note – The term Long Covid is first shared as a hashtag on Twitter in Spring 2020".
Soon after, the international community of patients manages to bring their voice before the World Health Organization (WHO) representing many countries. Long Covid was formally recognized by WHO on 20 August 2020. Experts and Perego (the first to launch the hashtag 'Long Covid') represented Italy at this key meeting with the UN health agency, and led the recognition of Long Covid in Italy with the Higher Institute of Health and the Ministry of Health, as part of the first Italian day dedicated to raising awareness of biomedical research on Long Covid, on January 30, 2021. In July of the same year, the recalls in the note released today, the ISS releases a report on the definition and management of Long Covid in adult and pediatric patients.
"In line with WHO and patient advocacy, the guidelines include non-hospitalized patients in diagnosable cases, and also those who do not have a positive test available and still have other clinical factors characteristic of Sars-CoV infection -2. Starting from October 2021, the WHO communicates an official definition of the pathology under the name of 'post Covid-19 condition' or 'post Covid condition' through the Delphi method which also sees the participation of patients", they retrace Experts and Perego. "Covid is now among the most studied pathologies in the history of medicine. To date, March 15, 2023, a search on the repository for medical-scientific publications PubMed, under the term *Covid, produces over 340,000 results. Thousands are the publications dedicated to the Long Covid ", they highlight.
Covid, with its extension into Long Covid, the note continues, have been scientifically associated with damage and dysfunction in multiple organs and organic systems, from the nervous to the cardiovascular system. Coagulation disorders with diffuse micro-clots, macro-embolisms and micro-embolisms, cardiac and cardio-vascular damage, fibrosis and multi-organ damage, systemic autoimmune consequences, prolonged immune system dysfunction, severe thromboembolic events are well documented. beyond the acute phase of the infection, metabolic pathologies such as diabetes, damage to the central and peripheral nervous system, and gastrointestinal pathologies, just to name a few conditions associated with Sars-CoV-2 infection.
The Long Covid pathology, as underlined by the patients themselves, can present a "non-linear course, with alternating phases of aggravation and improvement, progressive trend, or even apparent resolution of the most significant symptoms, but with possible sub-clinical or paucisymptomatic pathology ". Millions and millions of people around the world suffer or have suffered from Long Covid. "The repercussions on the personal lives of the patients and on the economy are serious", signal the Italian representatives. Patients consider the taking charge by the national health system of fundamental importance. This, also to avoid further aggravations of conditions, such as coagulopathies or endocrine, autoimmune or cardiometabolic pathologies, for which adequate clinical treatments may exist.
"An incentive for research funding is also hoped for, in order to develop further knowledge of the disease and its treatment", add Esperti and Perego. And again, it is asked: the recognition in some cases of disability and other forms of support, such as the codified exemptions for the Long Covid pathology or for the conditions associated with them; the possibility in the world of work to take advantage of flexible hours or remote access. They are forms of help "very necessary to ensure a dignified life for patients who need these recognitions for the widest possible participation in social and working life", conclude Esperti and Perego.