The new sport cruiser was unveiled at the Osaka Motorcycle Show
March 20, 2023
About ten days ago Kawasaki Motor Thailand has published a teaser on its social pages announcing three new Kawasaki models. The unknown was precisely the bike positioned in the center, between the new Ninja and the Versys 650. In our opinion, that motorcycle had all the features of an Eliminator 400, and indeed it is so.
The new Kawasaki Eliminator 400 was presented at the Osaka show, so we are witnessing the return of a sport-cruiser that made you dream many fans. Let's find out its technical characteristics together.
Available only in Japan, the Kawasaki Eliminator will be produced in two versions: the "base" and the richer SE. The new sport cruiser features a 398cc twin-cylinder engine injection and liquid cooled 48 horsepower strong at 10,000 rpm. The engine, inherited from the sportier Ninja and Z 400, is therefore nothing new.
The power is transmitted to the rear wheel thanks to the 6-speed gearbox and the slipper clutch.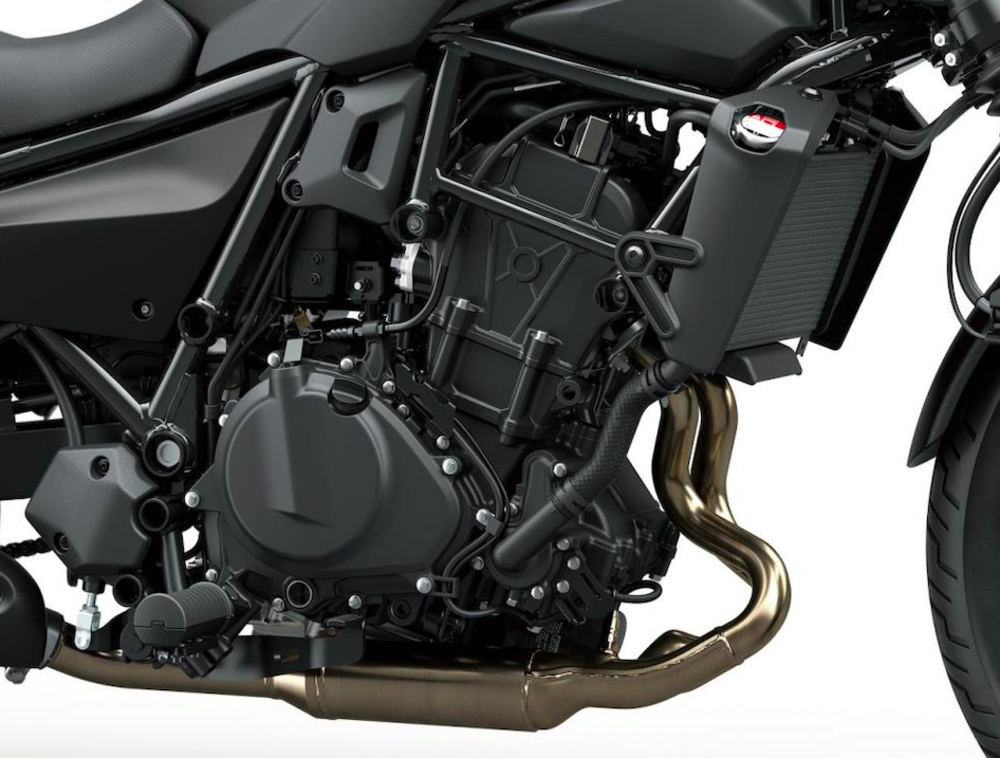 The steel trellis frame, double rear shock absorber and 41mm front fork guarantee the Eliminator stability and handling. To stop, the new Kawasaki is equipped with a two-disc braking system, with dual-piston calipers and dual-channel ABS.
The SE version has a richer and more complete equipment: features a USB socket, front and rear camera and a beautiful leather saddle with two-tone stitching. The Eliminator 400 therefore has all the credentials to be an easy-to-use motorcycle, also thanks to the height of the saddle from the ground of just 73.5 cm.
When will it hit the market? the Honda Rebel 500 will be its main competitor, as well as a number of other cruisers, mostly from Chinese manufacturers. Currently only available in Japan, the Eliminator 400 is expected to hit the global market in 2023. For reference, the retail price is 759,000 Yen, around 5,140 euros, in the standard equipment. For the more valuable SE version, you will have to pay 858,000 yen, equal to approximately 6,120 euros.
And would you like to see it in the European market?