Kawasaki has filed the name and logo of a future hydrogen motorcycle
March 14, 2023
Hydrogen is an element which is attracting many motorcycle manufacturers – and of cars – oriental. Kawasaki has always been committed to the development of this type of fuel by involving and partnering with other giants, such as Toyota.
Ambitions are big and Kawasaki's plans for hydrogen infrastructure too. The objective of the Green Innovation Fund project, "Large-scale Hydrogen Supply Chain Establishment" (NEDO) is in fact to demonstrate the usability of hydrogen-related infrastructure. The key site of the project is the Kawasaki Coastal Area in the city of Kawasaki, Kanagawa, which will be used as a "receiving site" for hydrogen exported from Victoria, Australia.
In addition to its industrial projects, Kawasaki he also filed for patents for the name of his hydrogen motorcycle project, as reported by BikeSocial. Here's what it is.
La Kawasaki HySE

In addition to the infrastructure development project for the international supply of liquid hydrogen mentioned above, Kawasaki has filed the name and logo of the hypothetical hydrogen motorcycle. The name that Akashi's brand wants to give it is "HySE". The logo is instead composed of a drop of water and two circles, which obviously would represent the two wheels.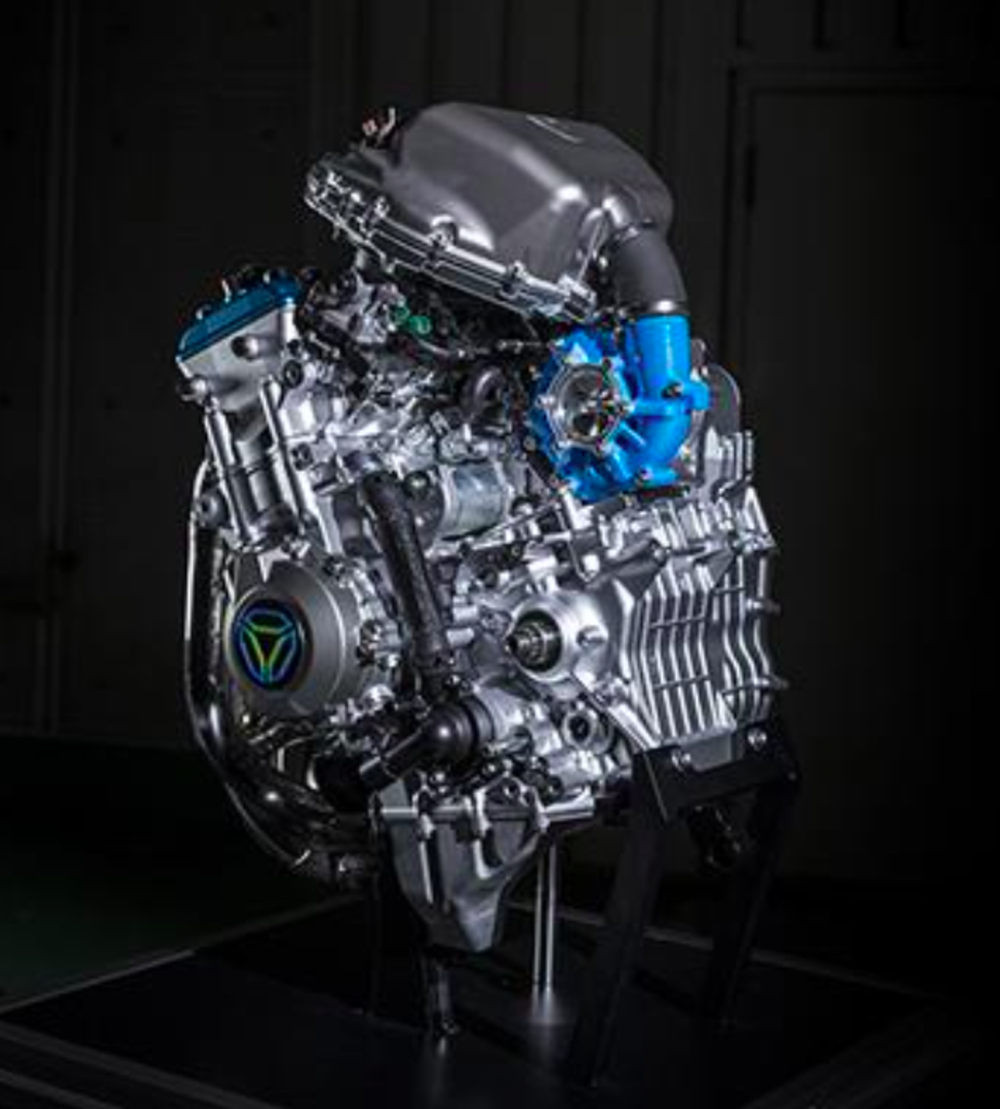 As reported by BikeSocial, the application for specific registration that the marks will be applied to non-electric vehicles, which means that Kawasaki is continuing on the path of combustion of hydrogen, instead of focusing on the technology of fuel cells.
Last year Kawasaki also revealed renderings of a large-capacity motorcycle, based on the current Kawasaki Ninja H2, that would use hydrogen as fuel. The bike featured a sort of "rear tank" which housed hydrogen cylinders to be replaced with new ones when refueling was needed.
Do you think hydrogen will be the future of our beloved two-wheelers? Tell us yours in the comments!