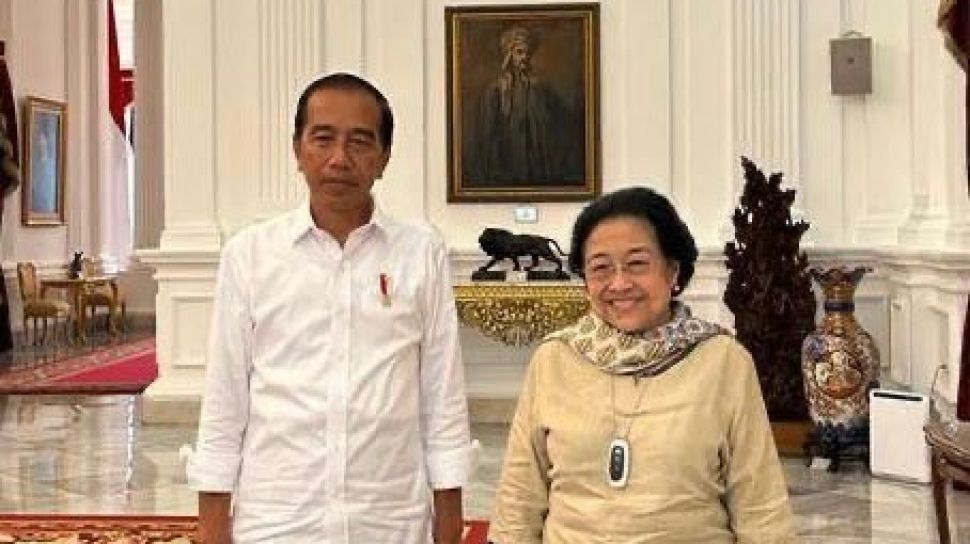 Suara.com – Chairperson of the PDIP DPP Megawati Soekarnoputeri and party elites held a meeting with Indonesian President Joko Widodo or Jokowi at the Merdeka Palace, Jakarta, Saturday (18/3/2023).
The meeting also included a meal together. The palace served a menu of lodeh vegetables to fried rice to Megawati and PDIP Secretary General Hasto Kristiyanto.
Secretary General of the PDI Perjuangan DPP, Hasto Kristiyanto, explained that the meeting lasted 3 hours. According to him, within the first two hours, a special meeting was held, in a place full of memories of Megawati when she and Bung Karno lived at the Palace.
"President Jokowi is promoting Sayur Lodeh as Bung Karno's favorite; seafood fried rice; native chicken soup; and of course Solo crackers," said Hasto in his statement, Saturday (18/3/2023).
Also Read: Discuss Joko Widodo and Megawati's 2024 election at the Merdeka Palace
However, Hasto did not deny that the meeting also discussed various important matters, one of which was related to the implementation of the 2024 elections. Then various matters were also discussed at the meeting.
"The meeting of the two leaders discussed various national issues, including building an understanding of the future direction," he said.
"As well as various strategic agendas related to foreign policy in facing various geopolitical challenges; encouraging mastery of science, research and innovation, including realizing food sovereignty, as a way for Indonesia to be self-sufficient," Hasto added.