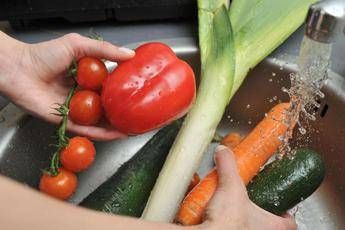 Nutrition, prevention, virtuous behavior continue to be confirmed as the main factors capable of influencing people's health and well-being. Italians know this by now, but they don't always do it. Only 19% consume the recommended 5 portions of fruit and vegetables a day, only 17% eat legumes and only 16% fish. A small 11% limits the use of animal fats. And again, just 51% have played sports in the last month. Among the reasons that prevent doing so, the most cited is lack of time (49%).
This is the picture that emerges from the "Eating habits and lifestyle" report created by the Asim Fund – Supplementary health care fund dedicated to workers of companies providing cleaning services, integrated/multi-service services – in collaboration with the Airc Foundation and presented today in the headquarters of the Asim Fund in Rome. There are 2,608 respondents, 73% women.
The majority of participants (70%) is aware of the fact that maintaining a careful lifestyle, through a series of virtuous behaviors and attitudes, can help, but they also think that it does not really protect against problems and disturbances and, therefore, that in everyday life it is not so urgent to adopt some precautions. The answers show the difficulty of changing habits despite the awareness of the importance of having to eat differently. "I'm wrong and in fact I would like to change", but then they can't make it.
If the majority does not follow healthy lifestyles, even in terms of prevention things are no better. Among the screening programs that have involved the greatest number of people are those dedicated to HPV (73%); cervical cancer (57%); breast cancer (51%). Among the reasons most cited by those who have admitted not having carried out these checks, there is "because no one has ever recommended me to do it" and "because I have not thought about it".
"Hence the goal of understanding the behaviors implemented with respect to a selection of issues – explains Massimo Stronati, president of the Asim Fund – to identify the causes of this gap. 70% argue that maintaining a careful lifestyle can help , but does not avoid health problems. And on the basis of this, in everyday life, it does not pay attention to practices that could instead have an impact. In short, it is evident that simple information does not necessarily translate into better behavior, because practical and psychological barriers intervene which weaken the link between our values, our intentions and our actions. It is necessary to make a further effort – he underlines – in the direction of a greater involvement of people with respect to the urgency of adopting certain practices in daily life".
"We need to intervene on the culture of prevention and convey the importance of making concrete gestures every day for our health – says Niccolò Contucci, Chief Fundraising Officer of the Airc Foundation – Today we know, thanks to the progress of research, that healthier habits could prevent the appearance of about one cancer out of three. Prevention is essential – he remarks – to reduce the probability of developing cancer and is within our reach every day through the adoption of good practices such as: adherence to recommended screenings, a balanced diet, a 'regular physical activity, and above all smoking cessation, the major risk factor for lung cancer and countless other diseases".