Suara.com – Persija Jakarta's young wingback, Dony Tri Pamungkas, was surprised and proud to receive a call-up to the senior Indonesian National Team by coach Shin Tae-yong for the FIFA Matchday March 2023.
Prior to this call, Dony Tri Pamungkas was Shin Tae-yong's mainstay in the U-20 Indonesia National Team which was preparing for the 2023 U-20 World Cup in May.
Getting promoted to the senior team made Dony want to repay coach Shin Tae-yong's great trust. He wants to work hard to help the team.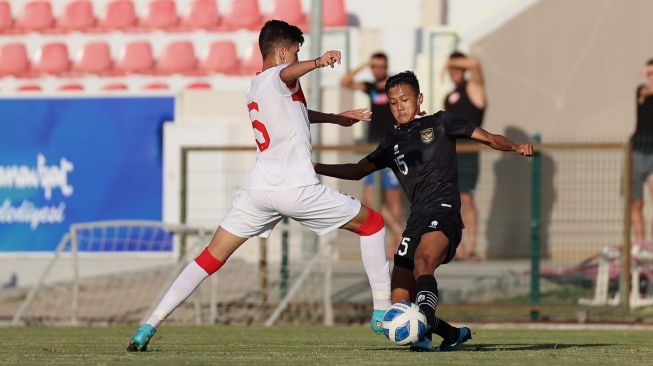 Indonesian U-19 national team player Dony Tri Pamungkas during trials against Turkey U-20. (Doc. PSSI).
"I am very grateful to have this opportunity. Of course I didn't expect to get a call from the senior national team," said Dony Tri Pamungkas, quoted from Persija's official website, Wednesday (22/3/2023).
Also Read: Said Egy Maulana Vikri after he was crossed out from the Indonesian National Team List by Shin Tae-yong
Seeing the players that Shin Tae-yong called up for the Indonesian national team to face Burundi on March 25 and 28 on FIFA Matchday, Dony looks like he will have fierce competition to appear.
Players who operate on the left wing, both wingers and wingbacks, have to elbow each other with more senior players, including Pratama Arhan and Shayne Pattynama.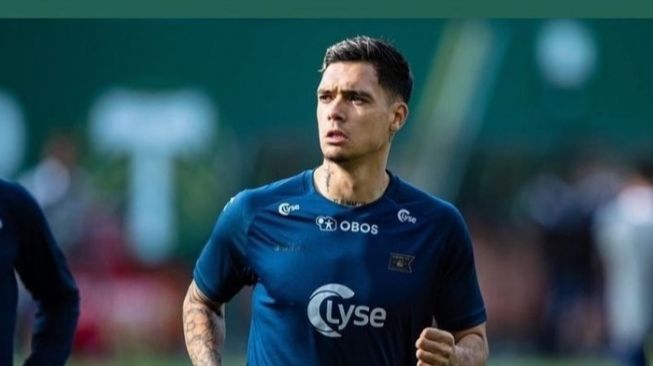 Naturalized player Shayne Pattynama (Instagram/@s.pattynama)
The last name is a hereditary player who was just naturalized last January. Of course, Shayne, as a new member of the Garuda squad, wants to make his debut as soon as possible and gain Shin Tae-yong's trust.
Regardless of getting minutes to play or not, the 18-year-old wingback emphasized that he would work hard and learn from his seniors to help the Indonesian national team win.
"With this opportunity, I will definitely learn a lot from other seniors. I also want to give everything that I can while with the senior national team later, "said Dony.
Read also: Facing Burundi, these are 2 things that Shin Tae-yong has worked on in the Indonesian National Team