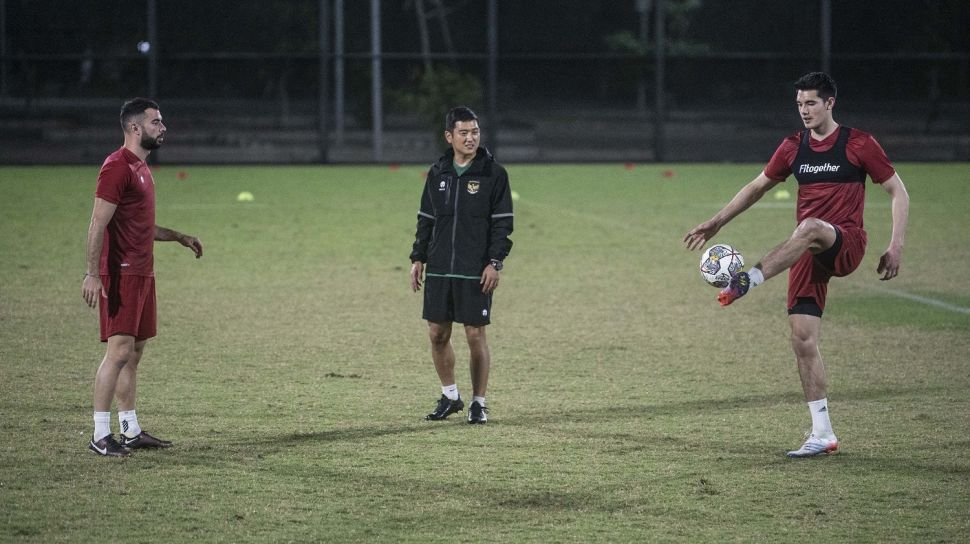 Suara.com – Indonesian national team defender Elkan Baggott can't wait to play alongside experienced player Jordi Amat when the Garuda team plays two FIFA match day matches against Burundi on March 25 and 28.
Although there is no guarantee that coach Shin Tae Yong will play the two players of this descent, it is believed that the choice to play Jordi and Elkan will have a very positive influence on the national team because the two players have high quality.
"Yes, I can't wait for that. He is a top quality player, for me to be able to learn a lot from him. I want to learn as much as possible. Playing with him will really help my game," Elkan said when met after training with the national team at the Jakarta International Stadium training ground, Jakarta, Thursday.
Elkan last defended the national team in the FIFA match day match against Curacao in September last year. He then missed defending the national team at the December 2022 AFF Cup, because at that time his club Gillingham was not released.
Currently, Elkan is back in the national team squad after making a fine appearance at his current club Cheltenham Town. He also did not hesitate to express his joy at being trusted to enter the national team again.
"It's nice because I've been in England for a long time and coming back to the national team brings a very good feeling," said the 20-year-old.
Elkan, who has experience playing against players from Africa in England's third and fourth division competitions, believes players from the continent have advantages in terms of speed and strength.
"In England I have a lot of experience dealing with players from different countries. You know they (African players) are strong, they are fast, and they have a little quality (above us). So we have to be ready for the challenges that exist, " sure.
The player who was born in Bangkok, Thailand, was recorded as having collected two goals while defending the Indonesian national team. He has also contributed goals for his clubs in England, both Gillingham and Cheltenham Town. When asked whether he could be expected to add to the coffers of goals for the Indonesian national team, Elkan promised to perform as best he could.
"I will try my best," Elkan said with a smile.
Indonesia will play a FIFA match day match against Burundi which has a better FIFA ranking than the red-and-white team. If they are able to beat the 151st team in the world, Indonesia's ranking will rise from 151st on the FIFA ranking list which will be released in April. (BETWEEN)