The two American brands have just unveiled their seventh collaborative bike, a limited edition Chief Bobber Dark Horse that has whiskey in the paint
March 8, 2023
The collaboration between Indian and Jack Daniels dates back to seven years ago, in fact, since 2016, the two companies have joined forces and have released an exclusive version every year since then. Among the Limited Editions of the past years we find the chrome Chief Vintage for the 150th anniversary of the distillery in 2016, the two-tone Springfield Dark Horse in 2018 and the elegant green and gold Challenger Dark Horse in 2022.
But this year the two American brands have gone further: the new Chief Bobber Dark Horse not only bears the name and logo of Jack Daniel's, but it also has some of the distillery's whiskey in its varnish.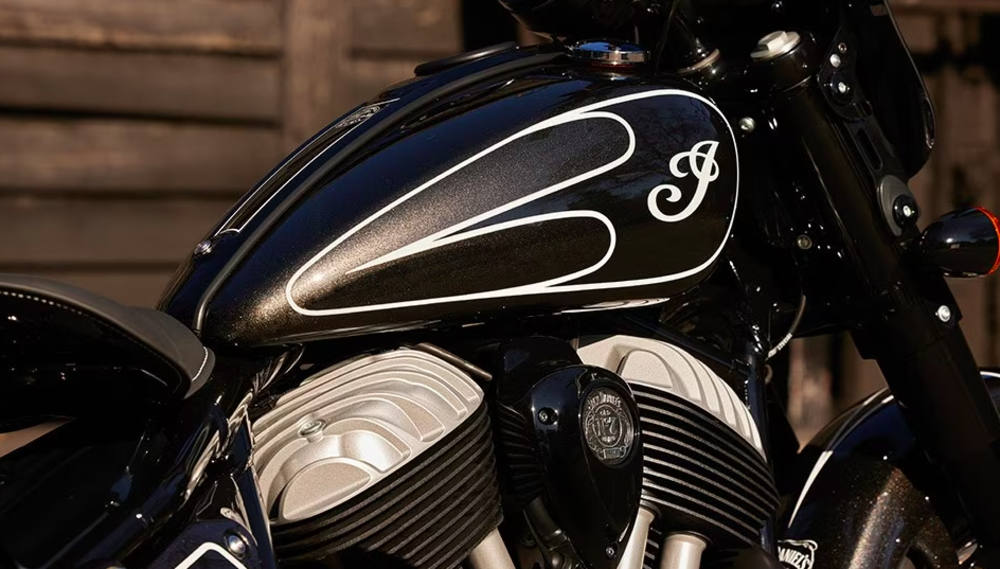 Indian
Inspired by the prohibition era, the new Limited Edition has a refined black paint with white details. The primary color Super Graphite it was blended with Old No. 7 whiskey of Jack Daniel's, to then be applied by hand. The white details, on the other hand, represent a reference to the iconic label of the liquor producer. On the engine there is a badge engraved with the serial number of each bike, while Jack Daniel's signature is found both on the rear fender and on the dual exhaust. The engine of this exclusive Limited Edition is a strong air-cooled Thunderstroke 116.
The new Chief Bobber Dark Horse will be produced in only 177 specimens, each priced at $24,499. And do you like it? Let us know in the comments!