March 26, 2023
In Portugal they are outraged
What happened in Portimao between Marc Marquez and Miguel Oliveira, as widely predictable, was immediately the subject of debate on social media. And the Portuguese press obviously didn't hold back criticisms of the Spaniard, who with a wrong maneuver threw his home idol out after a few laps of Sunday's Grand Prix. 'Incredible. But what was Marc Marquez thinking about?' he wrote, for example, on his Sport TV twitter account.
Marc Marquez overwhelms Oliveira and then goes to help him: the photos
Marquez's maneuver also conditioned the race of Ducati rider Jorge Martin, who ended up behind the group in order to avoid crashing, and then crashed. As he left the track, Marquez was booed by the Portuguese fans, who dreamed of seeing Oliveira on the podium.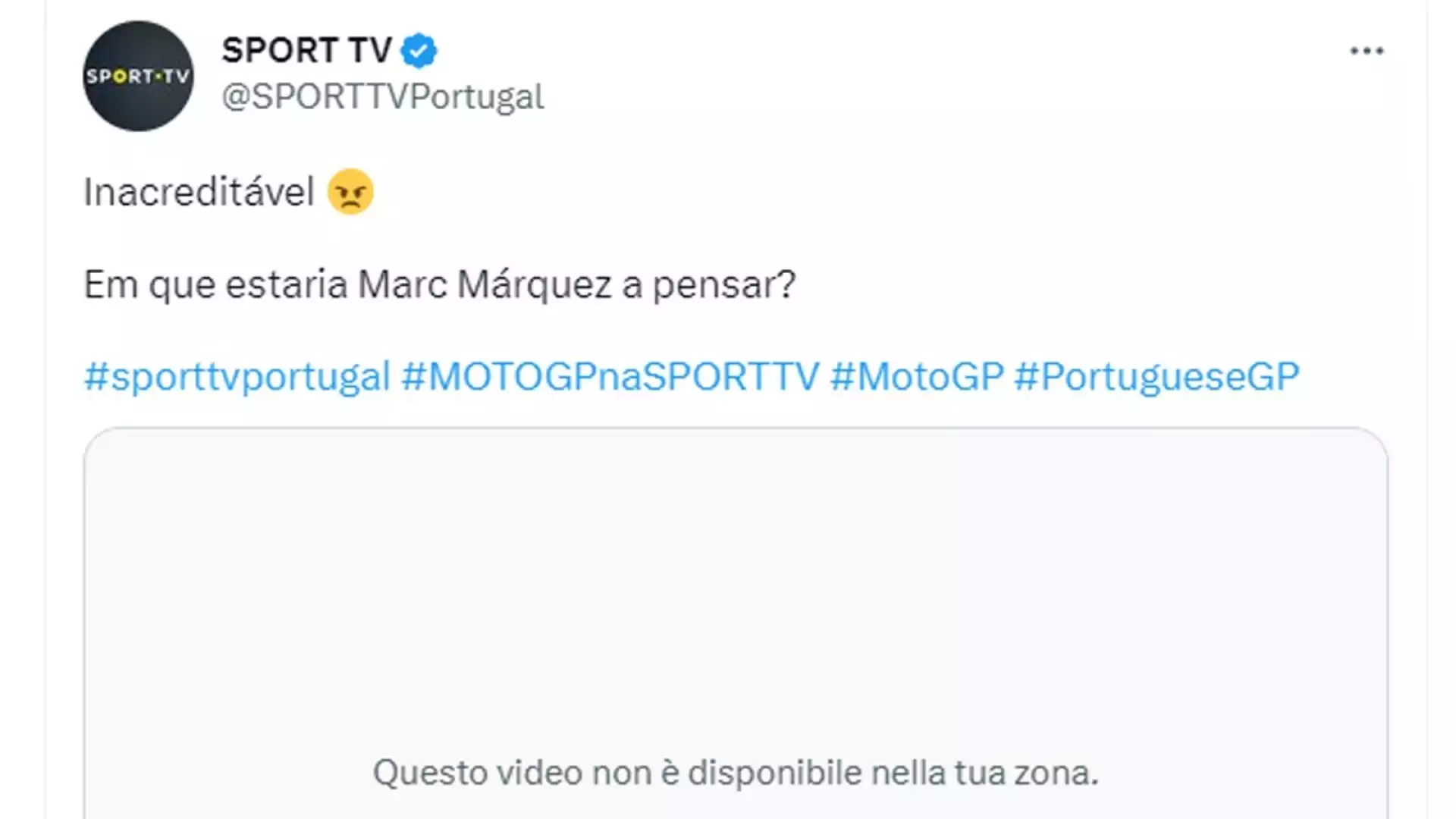 ©Twitter