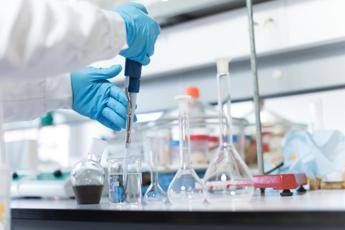 The innovative treatment bimekizumab has obtained reimbursement from the Italian Medicines Agency (Aifa) for the treatment of moderate to severe plaque psoriasis in adults candidates for systemic therapy. This was announced by UCB, the global biopharmaceutical company, in a note released today.
With the approval by the European Commission in August 2021 – explains the company – bimekizumab is the first treatment for this pathology designed to selectively and directly inhibit the interleukins IL17A, and IL17F, messenger molecules of the immune system to the body, which play a key role in inflammatory processes. On the occasion of the launch of bimekizumab in our country, Ucb Pharma also presents a new disease awareness campaign called: "Put psoriasis out of the game" to help patients learn about their disease, encouraging them to contact specialists who can help them face the problem, with willpower and determination.
Psoriasis is an inflammatory, chronic, non-contagious skin disease that affects around 2 million people in Italy. It has the same incidence in both sexes and can occur at any age. It usually appears for the first time between the ages of 20 and 30, while it is rare in children. A second peak of incidence is recorded in the age group between 50 and 60 years. The most common symptoms are dry skin, redness, itching and erythema, joint pain, burning sensation and bleeding. Psoriasis, however, shouldn't be considered just a skin disease. In fact, it is a disease with systemic involvement, associated with many other pathologies, first of all psoriatic arthritis, which affects up to 30% of patients, as well as joint, metabolic, cardiovascular and intestinal disorders.
"The mechanism of action of bimekizumab is absolutely innovative – explains Paolo Gisondi, associate professor of Dermatology at the Integrated University Hospital of Verona – It is a monoclonal antibody directed both against interlukina 17 A and against interlukina 17 F, making it different from other molecules available today, which are directed only against interlukina 17A or against its receptor. This is not only a 'classification' difference, but it is in terms of effectiveness. Because for doctors and patients, bimekizumab is an optimization of existing treatments. The timing of administration – continues Gisondi – then, are very easy: in fact, you pass from two subcutaneous injections once a month in the induction phase, to once every two months in the maintenance phase. This also helps compliance, which is an important element to better manage the therapy and obtain a clinical remission of the disease".
"The expectations of psoriatic patients are very high – says Piergiorgio Malagoli, head of PsoCare Unit Irccs Policlinico San Donato in Milan – also because, in recent years, information on the disease and on therapeutic solutions has increased, as has the awareness of being able to cure and manage a disease they have been suffering from for decades and for which they have had no adequate response. Even if the therapeutic armamentarium for psoriasis today consists of innovative molecules capable of guaranteeing a high level of quality – he adds -, the novelty of the mechanism of action of bimekizumab puts it in a position to measure itself against both naïve patients and in those who have experienced failures with other treatments, allowing them to compensate for the difficulties encountered".
"In addition to its efficacy, the drug has shown a good safety profile. And this – concludes Malagoli – is fundamental for a chronic disease such as psoriasis. With these molecules, in fact, inflammatory cytokines are blocked, but if therapy, in most cases the disease comes back.That's why having drugs available today that can be used for long periods of time, allows you to have psoriasis patients with almost total control of the disease".