In Australia, a referendum will be held by the end of 2023 proposing to recognize Aboriginal people in the Constitution, i.e. communities that descend from Australian indigenous peoples and who are not currently mentioned in the text. During a press conference on Thursday, Labor Prime Minister Anthony Albanese presented the question and shared other details on the referendum, which if approved will amend the Constitution: it would be a significant step towards the recognition of the rights of the approximately 700,000 Aboriginal people who live in Australia often in conditions of poverty and amidst many forms of discrimination.
What will be held this year will be the first referendum in 24 years for Australia, where discussions have long been ongoing and efforts are being made to recognize the country's pre-colonial and Aboriginal history. The question of the referendum proposes to amend the Constitution to introduce a representative body of the aboriginal populations that collaborates with both the parliament and the government, and asks those who vote whether they approve the question or not. In addition to the representative body, called "Voice", a new chapter would be introduced into the Constitution dedicated to the "recognition of Aboriginal and Torres Strait Islander people", i.e. the indigenous peoples of a group of islands located in Queensland in northern Australia.
"If not now, when?" said Albanese: "this is an opportunity that does not concern (those who make politics), but each Australian person to the same extent".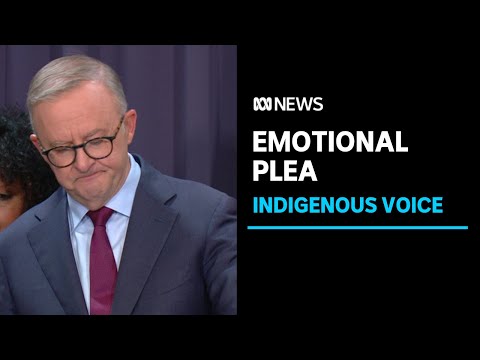 Australia was a colony of the British Empire for more than a century, between the end of the eighteenth century and the end of the nineteenth century: in this period thousands of Aboriginal people were subjugated, killed or forcibly removed from their lands. Today the majority of them live in poverty and support themselves on state subsidies, and episodes of racism and discrimination are frequent.
The proposal to introduce a body like "Voice" was presented in 2017 by a petition presented by various Aboriginal leaders: however, it was rejected by the government of Prime Minister Malcolm Turnbull, of conservative orientation. Turnbull's successor, Scott Morrison, leader of the Liberal Party, proposed to introduce a group representing Aboriginal people, but without amending the Constitution: a goal in which Albanese was instead committed, elected in May 2022 after about a decade of governments conservatives.
It is not yet clear when the referendum will be held: probably between October and December. Meanwhile Albanese specified that next week the government will submit the formulation of the question to the parliament and will form a parliamentary commission which will evaluate it and discuss any changes to the text, before the final vote, expected in June. To be approved, the referendum must obtain a majority of votes both nationally and in most states.
– Read also: Australia changed a word of its national anthem to acknowledge pre-colonial history