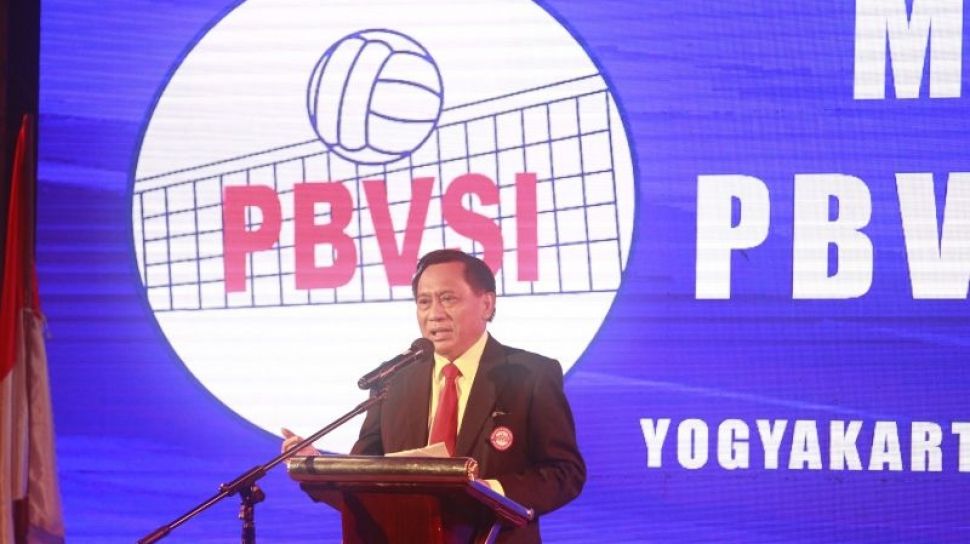 Suara.com – Imam Sudjarwo returned to chair the Central Board of the Indonesian Volleyball Association (PP PBVSI) for the third term after being elected by acclamation at the PBVSI National Conference (Munas) in Yogyakarta, Tuesday.
In the National Conference which lasted for two days from Monday, 33 provincial administrators (pengprov) from 34 provinces of PBVSI members throughout Indonesia participated. The only absence from Pengprov is Aceh.
"Thank you for re-electing me as chairman of PBVSI for the 2023-2027 service period. Hopefully I can carry out my duties for the next four years," said Imam in a written statement received in Jakarta, Tuesday.
In addition to being elected chairman, Imam Sudjarwo was chosen as chairman of the formation team to arrange the management of PP PBVSI with two members selected from National Conference participants, namely Suhadi (DI Yogyakarta) and Zulfarshah (DKI Jakarta).
Also Read: Profile of Jeff Jiang Jie, Coach of the Indonesian Men's Volleyball Team
According to Imam, who previously served as chairman for the 2014-2018 and 2018-2022 periods, in leading this PBVSI, there is a lot of work that must be completed, especially in advancing volleyball development in the country.
In the near future the organization he leads will face major events such as the XXXII/2023 SEA Games in Phnom Penh, Cambodia, May 5-17.
"We will face the SEA Games in Cambodia in the near future. The target is to maintain the overall championship in Cambodia," said Imam.
Previously, at the SEA Games XXXI/2021 which took place last year in Vietnam, volleyball won the overall championship by winning gold medals in men's indoor volleyball and men's beach volleyball, one silver in women's beach volleyball, and bronze in women's indoor.
Volleyball has won gold in Cambodia, continued Imam, especially for indoor volleyball, it will participate in the XIX/2023 Asian Games in Hangzhou, China.
Also Read: Proliga 2023 Grand Final Match Schedule, Who Will Win?
"Actually, the indoor volleyball national team won a gold medal in Vietnam and was able to go to the Asian Games. But we were asked to prove again that we can win a gold medal in Cambodia," concluded Imam.