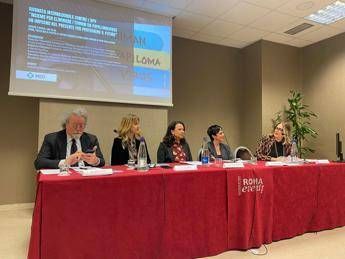 Every year in Italy over 6,500 cases of cancer are linked to Papillomavirus (Hpv) infections. It is the second pathogen responsible for cancer in the world and can cause tumors of the cervix, anus, vagina, vulva, penis, oral cavity, pharynx and larynx. To promote primary and secondary prevention, with advantages also from an economic point of view (the direct costs of HPV infections are estimated at over 542 million euros a year), the TV spot of the campaign "Did you book it right?" , created by MSD and authorized by the Ministry of Health, on the occasion of the International Day against HPV.
Started in 2021, with extensive planning on social media channels, the project was enriched, in 2022, with radio communication, through national broadcasters and is now completed with a TV commercial on Sky, Mediaset and Discovery channels. The campaign aims to increase correct information for the prevention of HPV-related diseases. In addition to the wide range of content available on the various channels, there is also a portal – www.haiprenotatovero.it – ​​full of useful and immediate information on HPV-related diseases and prevention opportunities. "I am really proud to be able to say that, once again, Msd is at the side of Italian public health", comments Nicoletta Luppi, President and CEO of Msd Italia. "A fundamental synergy to eliminate Papillomavirus tumours. Preventing HPV tumors – he continues – is a great achievement of science, but there is still a lot of work to be done in terms of awareness and perception of the risk that these serious diseases can cause in people's lives, especially in that of young women and our children."
"Covid-19 – he underlines – has had a significant impact on primary and secondary prevention. In many regions, efforts are being made to recover the screenings and vaccinations postponed during the toughest phase of the pandemic. For this reason, today, it is important raise awareness and correctly inform, also leveraging on the use of the large-scale communication tool par excellence, TV. Again, 'synergy' is the key word. A synergistic communication that embraces all communication channels: TV, social media and radio. Together they represent a pervasive tool for their ability to make an important message such as that of prevention 'memorable'. We firmly believe that correct information in the right channels is a powerful tool for prevention", concludes Luppi.