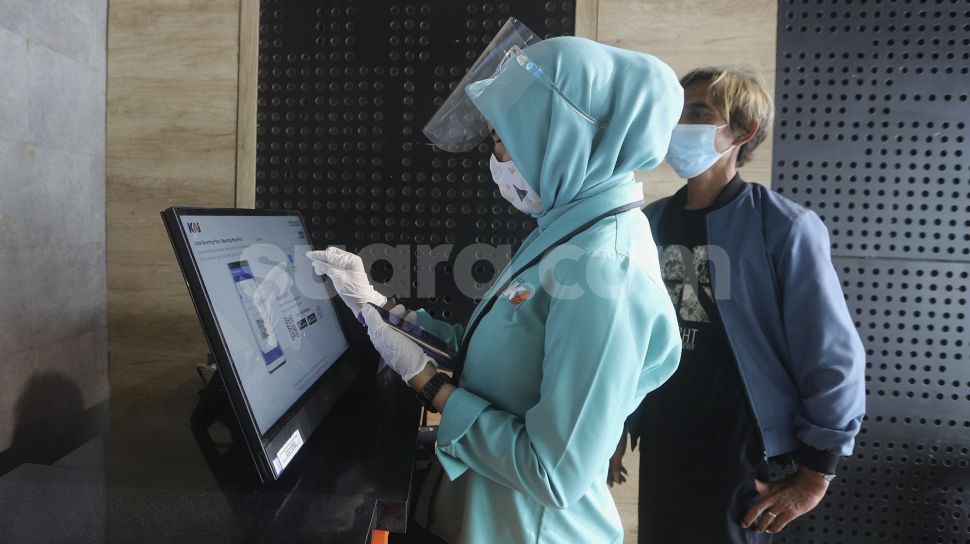 Suara.com – There is good news for those of you who plan to go home by train! The reason is, on March 28-29 2023 tomorrow, PT Kereta Api Indonesia (Persero) will hold a Ramadan Festive flash sale of 2023 homecoming train tickets. This information is conveyed directly by KAI via the official KAI account (@kai121_ ).
It is known that KAI will provide a flash sale promo for more than 10,000 tickets for the 2023 mudik train. Discounted train tickets at low prices will be available for several departure dates and routes tailored to your needs. Make sure you don't miss this best promo, ok!
So, how do you order train flash sale tickets via KAI Access tomorrow?
Before deciding to take part in the 2023 train ticket war flash sale from KAI, make sure you know the important information below.
Also Read: Flash Sale Schedule for KAI Access Eid Train Ticket Discounts, Save the Date!
Terms and Conditions for Mudik Train Ticket Flash Sale
Purchase of tickets for the Ramadan Festive 2023 program can only be made through the KAI Access application on 28-29 March 2023. Tickets will be sold with scheduled departures from 12-22 April 2023 and 24 April-03 May 2023.
The flash sale promo will open on March 28 2023 and March 29 2023 only from 13.00 to 14.00 WIB, or until the tickets are sold out. This program only applies to long and medium distance commercial trains, and the flash sale promo does not apply to PSO trains, luxury trains and tourist trains.
Make sure you use the payment options available at KAI Access, okay! This promo ticket can be canceled, change the schedule, but the reduced fare does not apply. And promo train fares apply flat alias far near the same.
How to Order Train Flash Sale Tickets via KAI Access Tomorrow
Also Read: Flash Sale for Mudik 2023 Train Tickets, Only IDR 100,000, See the Routes and Conditions
Later, KAI will offer two KAI Access Ramadan Festive 2023 mechanisms, namely Regular Discounts and Flash Sale. At the Regular Discount, KAI provides 6,720 seats, while the Flash Sale has 4,200 seats. The ticket price offered at the Regular Discount is IDR 250,000 for Executive class, IDR 200,000 for Business class, and IDR 150,000 for Economy class. Meanwhile, the ticket price offered in the Flash Sale is IDR 100,000, but only applies to certain routes.