These are some theories that could determine the age of Ash Ketchum.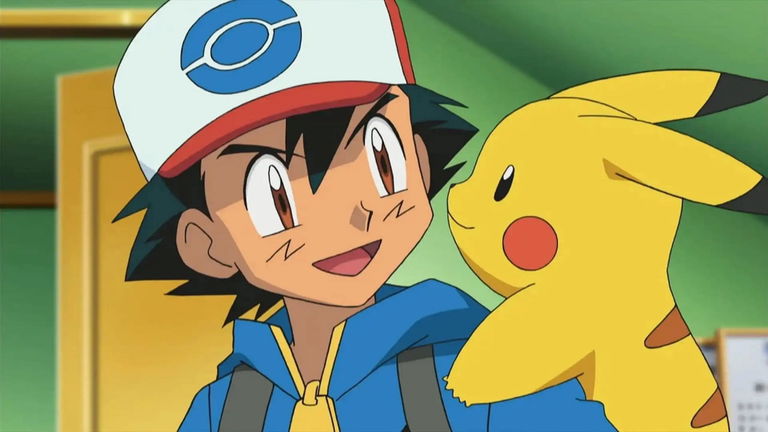 These would be the possible ages that Ash Ketchum would have according to two theories.
join the conversation
If you have ever seen the anime or any of the Pokémon movies, you must already know the Pokémon. popular protagonist of this story: Ash Ketchuma boy who since childhood has had the dream of becoming a Pokémon Master, and one day be able to be champion of the Pokémon League.
A rather curious aspect regarding the main character of this story is the fact that, throughout the entire Pokémon chronology, the young protagonist continues to present himself as a child, even as the years go by.
It is therefore that it is common for many of the fans to ask themselves the big question of: How old would Ash Ketchum be if he had really grown up? And although there is no specific answer to this question, below we will show you several theories that could solve this great question.
This is how old Ash would be if he had grown up in the anime
pokemon has become one of the most successful and renowned franchises Currently, managing to establish itself as one of the best anime based on video games.
Its protagonist, Ash Ketchum, is introduced in the story as a boy of only 10 years who has great determination to become a Pokémon Trainer, with dreams of one day being able to win the Pokémon League.
Despite the fact that the premiere of Pokémon took place in 1997, gathering a total of a little more than 25 years of experience since its launch, the truth is that within the story, time does not pass in the same way as in real life.
In the series, it is not specified how much time passes in each season since Ash began his journey, however, in certain episodes hints of the time that has passed between some chapters are given, which can help determine how old Ash would currently be in the anime.
A short previous to the movie Pokémon: The spell of the Unown, established that until then it would have happened one year since Ash and Pikachu met in Pallet Town. Taking into account that he started his journey at the age of 10, until the premiere of the aforementioned film (which is located between chapters 155 and 156 of the anime in Japan), Ash would be 11 years old.
Later in chapter 158 it is revealed that the construction of a magnet train in Johto, which would take at least a year. Later, at the end of Pokémon Black and White, season 14 of the anime, it can be seen that said train is already in transit, so a year has passed between those more than 600 intermediate episodes. Up to this point, Ash would be 12 years old.
Also, on the one hand, Pokémon Sun and Moon takes place during a school year, which we could say is also a year, adding one more year to Ash. Another incident that suggests the passage of at least nine months through the first 36 chapters of Pokémon Journeys is the fact that Professor Pimpernel (also known as Professor Burnet) had a baby since Ash left Alola.
Like all these time references, there are many others that suggest the passage of one or more years in the course of the story, and taking these timestamps into account, currently, in the time elapsed in the anime, Ash should be at least 17 years old, or older..
This would be how old Ash would be if he had grown in real time
It is well known that in the history of Pokémon, Ash is presented as a 10-year-old boy, however, the anime premiered in 1997, so they have been through 25 years since fans were able to meet the protagonist of this popular work.
Ash was born on May 22, 1987.and 10 years later, in 1997 (when the first chapter of the anime was released) he set out on his journey to become a Pokémon trainer.
By calculating all the time that has elapsed in real life since Ash was born, we can know that exactly 35 years and ten months have passed. It is therefore that In May of this year, Ash would be no more and no less than 36 years old.
join the conversation