This is all the information we have regarding Spy X Family.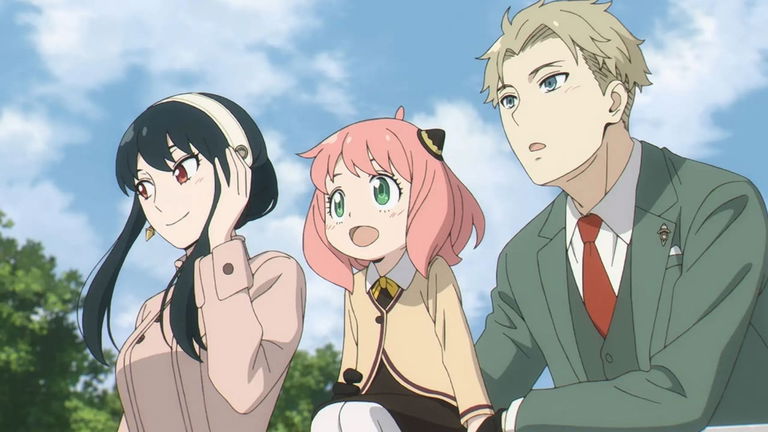 We show you everything we know about the Spy X Family anime.
join the conversation
Spy X Family was one of the most popular Japanese animated series titles of the year 2022, which as a result of the great success it achieved, managed to position itself as one of the best and most recommended anime. Even when it had barely been released for a short time, this work managed to become one of the most acclaimed in all of history.
A rather curious aspect regarding this work is the great popularity it has obtainedeven without being a shonen action or fighting anime, which are one of the best-known genres in terms of Japanese animated series.
It is somewhat surprising that a work like Spy X Family manages to position itself among the best, and even outsell works like One Piece or My Hero Academiawithout being part of mainstream categories.
How many seasons and episodes does Spy X Family have?
The Spy X Family anime is based on the homonymous manga, created by Tatsuya Endowhich premiered on Shueisha's Shonen Jump+ website, and has been published there since March 2019.
Said manga was also able to obtain great success and popularity, which allowed the story to be brought to the screens in an anime adaptation directed by Kazuhiro Furuhashi, and by the animation houses Wit Studio and CloverWorks. This work began to be broadcast on television from April 9, 2022.
Spy X Family is an anime that tells the story of a secret agent, Twilightwho lives undercover under the identity of Loid Forger, and tries to "form a family", with the aim of fulfilling the mission of maintaining peace between Ostania and Westalis, two fictitious countries of the work.
Twilight has adopted a girl named Anyay has agreed to marry a woman named Yor Briar, with the aim of fulfilling its mission. What the agent doesn't know, however, is that his now-adopted daughter actually has telepathy powers, while his wife is a professional assassin working for Ostania.
This entertaining work of Japanese animation has only a season, which is divided into two parts.
The first partissued from April 9, 2022 to June 25 of the same year, consists of 12 chapterslasting 24 minutes each, whose titles we show you below.
Operation "Strix". Objective: Get a wife. Objective: Enter Eden. Objective: Pass the interview. The result. Objective: Make friends. The second son of the objective. Camouflage plan against the secret police. Burned.Stella.PENGUIN PARK.
As for the second part Regarding, it was released on October 1, 2022, and the broadcast of its last chapter was on December 24 of the same year. It consists of 13 chaptersalso lasting 24 minutes each, which are entitled:
Project Apple.Objective: Defuse the bomb.A new family.Yor's Kitchen / Informant Love.Operation Griffin.Uncle Tutor.Take revenge on Desmond / Mom, fly like the wind.Investigate the hospital.Nightfall.The tournament of clandestine tennis. Perfect Trajectory. The role of a mother and wife. First contact.
Many people have come to think that the anime actually had two seasons, but the reality is that it is not, it is a single season separated into two parts, gathering a total of 25 episodes.
Although that has been the end of season one, the story of Twilight, Anya and Yor has not yet come to an end, because there is more content to come from the popular work Spy X Family.
When does the second season of Spy X Family premiere?
The Spy X Family manga still has content to address, enough to make a new season of the anime, and taking into account the great success and approval that this acclaimed work has received, we can discard the idea that its producers decide to leave the story halfway.
If you are a fan of Spy X Family, you will not have to wait too long to discover more details and curiosities regarding this work, since the production of a second season, and even a feature film.
Via the official Twitter account of the anime Spy X Family, @spyfamily_animehas been published tweetsaying that season two will premiere in 2023 of the popular anime, as well as it has also been confirmed the production of a movie, under the supervision of Tatsuya Endo himself.
No specific release date has been announced.both for the film and for the second season, it is only certain that its premiere will be in 2023, probably after the middle of the year.
Likewise, we cannot affirm that both productions will have a simultaneous premiere, since it could happen that one of the two is released before or after the other.
Where to watch Spy X Family
Spy X Family has established itself as one of the most popular anime that exists today, and even has a fairly high score on IMDb (Internet Movie Database), a platform that collects data on movies, series, video games, actors, etc., and scores them; in this site, Spy X Family has a score of 8.5/10.
Also, each of the episodes of the first season has a score above 7, which is a great sample of the good reception and success that this series has had.
As expected, such a popular Japanese animation series cannot be left out of one of the best-known anime-specialized streaming platforms: Crunchyroll. in this service you can find the full season oneboth the first and the second part, either in the original language or dubbed, and also with subtitles.
Unfortunately, not available on any other streaming service, because although Netflix has included it in its catalog, to see it you must be in countries like India, South Korea or Japan. It is therefore that if you want to see this anime, yes or yes you should use Crunchyroll.
Ver Spy X Family en Crunchyroll
join the conversation