Find out everything that is known about the new season of Chainsaw man and how many chapters the anime has.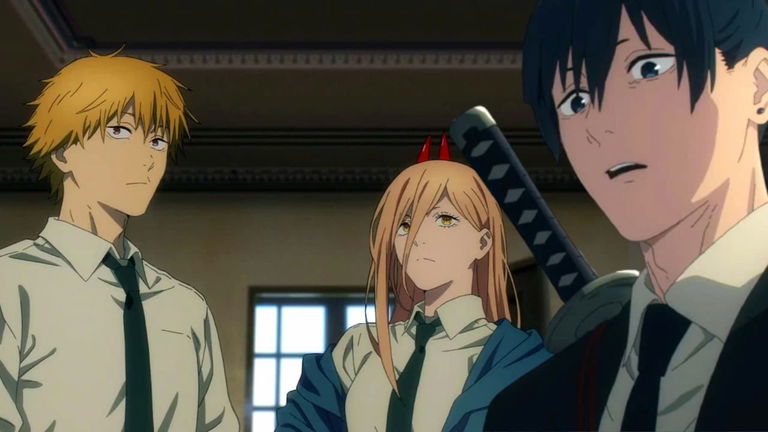 If you want to know how many chapters Chainsaw Man has and what is known about its new season, you will find out here.
join the conversation
One of the most anticipated anime premieres at the end of 2022 was Chainsaw Man, as it is the adaptation of the homonymous manga created by Tatsuki Fujimoto and that it has become a bestseller in his native country. With all this, the MAPPA animation studio made the decision to take over this series.
Chainsaw Man is a manga very different from anything that has been seen within the Shonen genre. This is why the animating house, when taking the reins of this project, opted for offer a brutal level of detail to the animationachieving scenes that will remain in the memory of fans.
However, this first season of Chainsaw Man has already ended, consecrating it as one of the most recommended anime, but also leaving fans with a huge cliffhanger for the events that are yet to come. This has raised questions about whether a second season has been confirmed, and if so, when it would premiere.
How many episodes does the first season of Chainsaw Man have?
If you want to start enjoying this story, whose animation has been carried out by Studio MAPPAit is important to know the number of chapters, since in this way, in case you have read the manga, you would have an idea of ​​how much content of the original work has been adapted.
The first season of Chainsaw Man has a total of 12 chapters., which were issued from October 12, 2022 to December 28 of that same year. And if you want to know the titles of these dozen episodes, then we will list them for you.
A Dog and a ChainsawArrival in TokyoNyako's WhereaboutsRescueDemon GunKill DenjiTaste of a KissShootingFrom KyotoBruised and BatteredStart of the MissionSword vs Chainsaw
A very special detail that the animator house, MAPPA, has had with the Chainsaw Man project is that has prepared a different ending for each chapter. This is something infrequent, but that the fans have liked a lot, since, sometimes, these credits sequences offered some additional details of what happened in each episode.
All the events that were shown in this first season of the anime They have served to introduce the characters main reasons, their motivations and offer some hints of what will happen in the future. And this brings us to the question of whether there will be a second season.
Everything we know about the second season
Currently, the Chainsaw Man manga It has 12 compiled volumes., which cover 112 chapters of Fujimoto's work. And, considering that the first season of the anime only covered the first 38it means that there is still a lot of content that can be adapted for the joy of the fans.
If you are one of those who has enjoyed the adaptation of Chainsaw Man to the animated format, then you are interested in knowing what news and developments have emerged about its continuation.
Studio MAPPA has become the most in-demand animation company, as it is in charge of many important projectswhich are scheduled for this same 2023. Some of the series they are working on are Shingeki no Kyojin and its final arc, the second season of Jujutsu Kaisen and Vinland Saga, Hell's Paradise, among others.
This means that the animating house responsible for Chainsaw Man is very busy. But, because of all that MAPPA has invested In order to carry out this project, it does not sound logical that they would give up continuing to encourage it.
and this can be a hope for the fans who yearn for the continuation of this work in animated format. In addition, considering the story arcs that are still missing, such as La Chica Bomba, Los Asesinos Internacionales, later the second part of this story where the Four Horsemen are introduced, the expectations of manga lovers are through the roof. This is something that MAPPA should not miss.
for now there is no new information about the second season of Chainsaw Man, more than the hope of the fans for this continuation.
Where to watch Chainsaw Man
Chainsaw Man is a different anime that should not be compared to any other, since its author presents a story that, although it may seem a bit slow at first and similar to other projects, it suddenly marks its differences and is heading towards a unique development.
Also, Denji and company are not the typical Shonen characters nor They are not moved by the same motivations either. generic. This is a strong point for manga/anime lovers who want to enjoy something different.
Chainsaw Man is considered to be part of the Shonen Dark Triad due to the overtones of his story. And if you want to see the first animated season of him, you should do it Mandatory via Crunchyroll, as it is the platform that has the official broadcast license. In addition to that you can enjoy it at the best possible quality and even with Spanish dubbing.
Ver Chainsaw Man en Crunchyroll
join the conversation