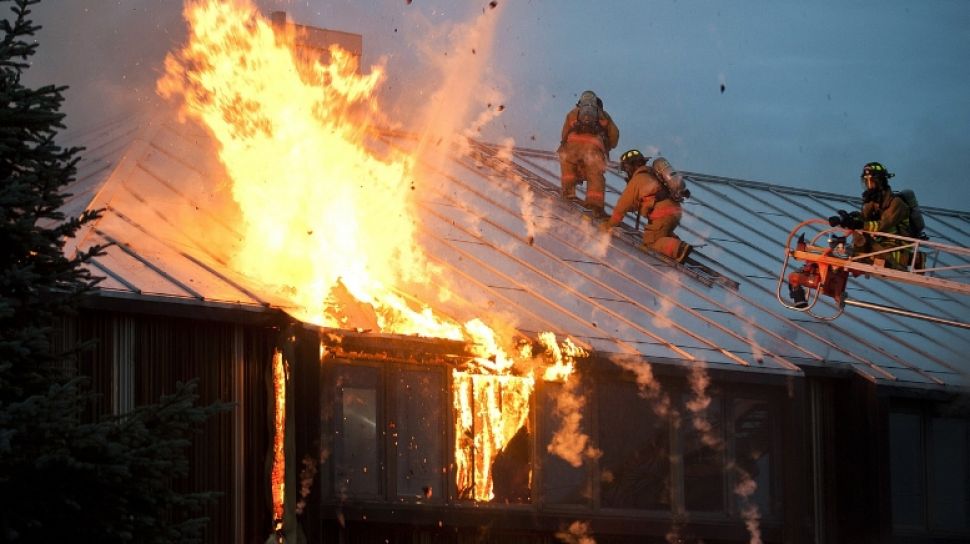 Suara.com – A woman named Novi (25) was trapped when a shophouse caught fire at Plaza Interkom, Jalan Meruya Ilir Raya, Kembangan, West Jakarta, on Friday (24/3/2023).
Head of Operations Section for the West Jakarta Fire and Rescue Service, Syarifuddin, said that the fire occurred at around 17.39 WIB.
"The object that caught fire was a shophouse," said Syarifuddin when confirmed, Friday.
In an effort to extinguish the shop, his party deployed eight units of fire trucks with 40 personnel.
Also Read: Ahead of Fasting, a Great Fire Occurs in the Online Merchandise Storage Warehouse in Tangerang City
They struggled to tame the fire that devoured the three-story shophouse. In the attempt to extinguish it, it turned out that a shop employee named Novi was trapped on the second floor of the shop.
After struggling to put out the fire, Novi was rescued by firefighters. He did not suffer serious injuries, however, Novi was immediately rushed to the Regional General Hospital or Kembangan Hospital.
"Successfully evacuated and rushed to the Kembangan Hospital in a state of shock," he said.
The fire was extinguished by officers since 18.22 WIB. Until this news was published, officials were still investigating the cause of the fire.
Also Read: Firefighters Continue to Cool Down, Even though It's 24 Hours After Jago Merah Burns the Indogrosir Warehouse