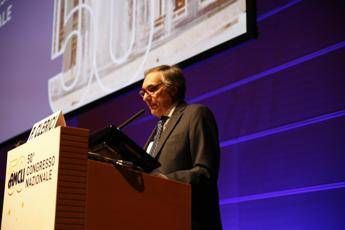 "Antibiotic resistance is once again the most serious threat to public health in the coming years. We must prefer a genomic and personalized approach, to subject the patient to a targeted treatment, more appropriate to his infection". So Pierangelo Clerici, president of the Italian Clinical Microbiologists Association during the opening works of the 50th Amcli congress underway in Rimini and which sees the participation of over 1200 experts from all over Italy.
However, the fight against increasingly invasive viruses and bacteria, according to Clerici, cannot do without "closer collaboration and information on both general practitioners and citizens – he warns – so that it is understood that the use of antibiotics must take place at an early age only under specific conditions". "The fight against the pandemic – remarks Clerici, who is also Director of the UO Microbiology Asst Ovest Milanese – has shown us the essential nature of microbiology which in the coming years will have to deal with artificial intelligence, the metaverse, climate change and its effect on health".
For these reasons "it is necessary to increase the monitoring and reporting of potentially dangerous infections for the community – highlights the expert – by implementing genomic sequencing. This is the way forward to effectively counter the onset of new or re-emerging agents pathogens dangerous to human health".
"In the light of our experience with Covid, we have been able to implement the use of metagenomics to diagnose infectious agents with a high health impact – recalls Paola Stefanelli, of the Amcli scientific committee – Among the topics covered, the role of clinical microbiology in surveillance systems such as Influnet&Resspivirnet, environmental mycobacteria and candida auris".
Amcli – reports a note – during the congress presented two new guidelines: one on Poct (Point of care testing) in microbiology in the light of the diffusion of these diagnostic possibilities everywhere; the second on syndromic panels, through the definition of the field of application from use to reporting, with specific reference to meningitis/encephalitis of community origin and in the field of sepsis and drug resistance. Ample space will also be given to the progress of technological innovation for the diagnosis of tuberculosis.
In addition to the strategic role of microbiology, among the topics addressed by President Clerici is also support for industries in the sector against the government's provision on payback.