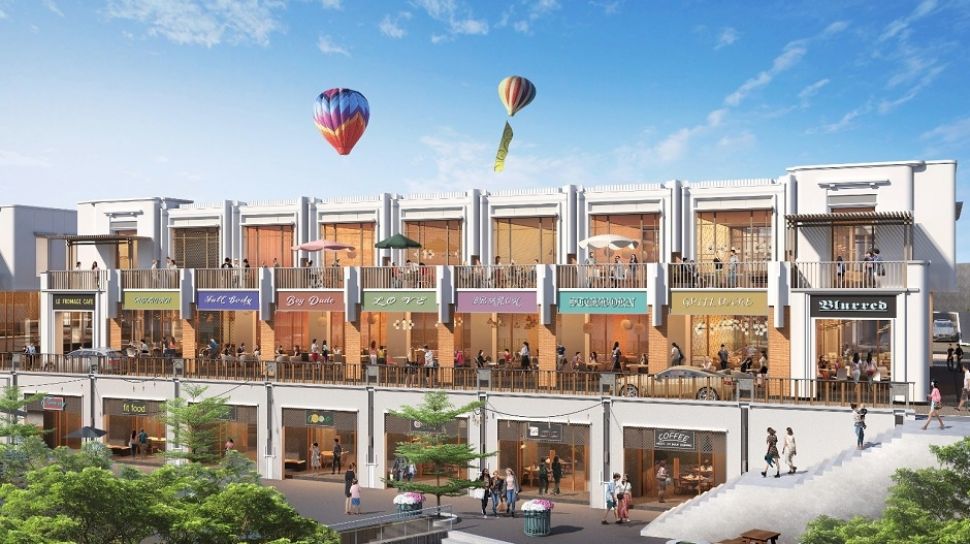 Suara.com – At the end of the first quarter of 2023, PT Summarecon Agung Tbk again posted excellent sales of property products through Summarecon Bogor. This time, Summarecon Bogor launched its first commercial product, namely Graha Boulevard which sold out in less than 2 (two) hours.
Opened at a price of around Rp. 3 billion, the high public interest in products from Summarecon Bogor can be seen from the number of potential customers who registered to take part in the lottery, which was almost five times the number of units released.
"Thank God the launch of Graha Boulevard went smoothly and the enthusiasm of the community was very good with the units being sold out in less than 2 hours," said the Director of PT Summarecon Agung Tbk, Sharif Benyamin.
Ruko Graha Boulevard will later become a culinary and lifestyle center as well as the newest icon that will be crowded with visitors because of its very strategic access. Located in the foremost location of Summarecon Bogor, which is close to the area entrance and close to the South Bogor toll exit.
Also Read: Former Yogyakarta Walkot Bribery Case, KPK Corrects Evidence of Disbursement of PT Summarecon Agung's Money Regarding Apartment Permits
Later this commercial area will be surrounded by various commercial plots that have joined together with several well-known culinary delights such as Taman Eat Rumah Kayu, B'Steak Grill & Pancakes, and there will also be International Preschool and Kindergarten Kipina Kids Indonesia.
Meanwhile, for shop houses, Johnny Andrean Beauty Salon has joined, as well as a variety of culinary favorites such as JCO Donuts & Coffee, Vietnamese Noodle Pho 24, Sudi Mampir Roxy, Warung Sate Bang Adi Kumis and other culinary specialties.
Apart from shophouses, later this area will also be filled with very unique stalls facing the river, which are intended for smaller business units. This kiosk will be offered on a rental system to culinary businesses and others.
Summarecon Bogor has various features; such as its location which is directly adjacent to Bogor City, has direct toll access through the South Bogor toll gate, and is also located at an altitude of 300 – 500 meters above sea level.
This area also has views of four very beautiful mountains (Mount Gede, Mount Pangrango, Mount Salak, Mount Pancar), views of the Mount Geulis golf course (36 holes) and also views of City View, plus the master plan design, site plan, and home designs made by renowned consultant both nationally and internationally.
Also Read: KPK Reveals New Facts about Corruption in the Summarecon Agung Permit Case in Yogyakarta